Retain Talent — Tell Your Employees About All Your Open Jobs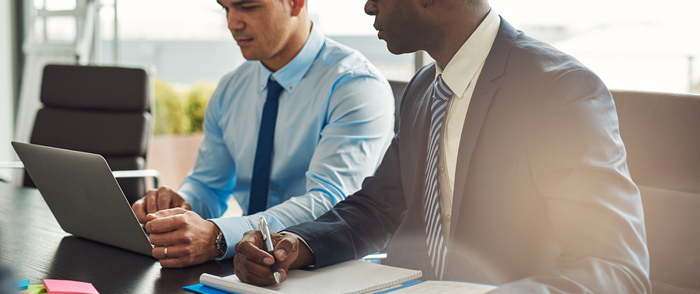 This article was updated on July 30, 2018.
When employees leave an organization, one of the common reasons they give is a lack of opportunity for advancement. According to the ADP Research Institute® (ADP RI) report, Fixing the Talent Management Disconnect, nearly half of employees indicate that they're open to new job opportunities if the right ones appear. A high percentage of employees are flight risks at any given time.
So, what's one overlooked way of keeping them?
Letting them know about all of the open positions within your organization.
Retain Your Top Talent
The ADP RI report also states that although 60 percent of employers believe their employees often hear about new job openings at their organization, only about 30 percent of employees say they actually do. And considering that 47 percent of employees would take another job for the same — or even less — pay, ensuring that your employees are well-informed of opportunities within your organization can help you retain the top talent you've worked so hard to recruit and develop.
Support Employee Movement
Lori Scherwin is an executive coach and the founder of Strategize That, a consulting firm based in New York City. The solution to lack of knowledge about internal career opportunities, she says, isn't about information — it's about action. "Informing employees of internal job opportunities is simple on its face, but having an organizational infrastructure that supports it is often what derails it from happening," she says. "It's imperative to support employee movement in addition to just telling people there are open positions."
Develop a Supportive Culture
One potential barrier that might need to be understood and overcome is the motivations of managers and supervisors. Sometimes, self-interests can keep managers and supervisors from being overly forthcoming about other job opportunities that exist within the organization. According to ADP RI, more than half of employers rate their talent management as strong, but only 40 percent of employees share their feelings.
If that's the culture in your organization, changing it starts at the top. Get C-suite support to help encourage internal movement and to address the barriers that managers and supervisors may be putting up. Key points that can help them think differently about internal movement include:
Informing employees of internal opportunities can help retention efforts
The investment in talent is a significant one and talent should be applied where it can have the greatest impact
Filling jobs internally can be preferable when the right skills exist because the culture fit already exists
Internal movement is highly valued by the organization and recognized
Once managers and supervisors understand the value of supporting internal moves, the next step is to ensure that job opportunities are shared regularly across your organization.
Leverage Your Communication Channels
Phillip Wilson, founder of Approachable Leadership, says a good starting place is to consider how employees are currently getting information and leveraging the channels that are already working. "Do more of what already works or try to improve something that people already use," he says.
Keeping employees informed of internal opportunities should be a process. Here are things to consider regarding communicating the news:
Start from the top down
Have a variety of methods to share job openings
Consider establishing, or duplicating, a portal that allows employees to indicate their interests and be automatically informed about new opportunities
Encourage managers to regularly share news about openings with their employees
Creating a culture that supports and encourages internal movement — and ensuring there are a variety of ways that employees will be exposed to openings — can help open up an internal pipeline of talent and minimize the risk of losing your talent to other organizations. What they don't know, could hurt you! Take steps to build the culture and processes required to boost internal awareness of job opportunities.
Want to learn more? Download the ADP report: Take Your Talent Strategy Further: Connecting People and Work