Use Employee Perks to Boost Engagement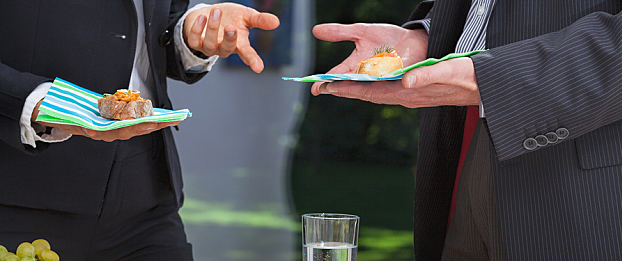 According to Glassdoor, perks and benefits are a top concern for more than half of prospective employees when deciding whether to accept a job offer. With that in mind, many enterprises, even those outside the tech industry, are turning to innovative and unique employee perks to boost engagement.
New and different perks that have been adopted outside of the tech industry can be largely attributed to millennials in the workforce. At 36 percent of the workforce now, by 2025, they should make up 75 percent, says Ivy Tech. They tend to think for themselves, and unlike previous generations, "they're eager to work in unconventional ways if it means a better work/life balance." Additionally, the 2016 ADP Employee Engagement Study states that 84 percent of millennials believe it's important to have good work-life balance and 71 percent say having a flexible work arrangement is important to them.
Fun, creative and on-brand perks are just what some enterprises look for when trying to boost engagement. Airbnb employees, for example, receive an annual $2,000 stipend to visit any Airbnb listing anywhere in the world, and REI offers employees "Yay Days," or paid days off to enjoy outdoor activities. Many companies offer tuition reimbursement to attract employees with student loans. PricewaterhouseCoopers, for example, offers its employees $1,200 per year for student loan debt reimbursement. According to ADP, tuition reimbursement is one of the top three perks to attract millennials.
Top Five Trending Perks
According to Robert Half's The Creative Group, these are the top five nontraditional employee perks to boost engagement:
On-site wellness programs, such as yoga classes or gym memberships
Free meals, snacks and coffee, some food perks include every meal, snack and treat
Flexible working arrangements, not just work from home, meaning if an executive board room or a park bench fits the bill, that's where work will be done
Services that assist with daily tasks like dry cleaning pick-up or basic auto servicing
Commuter benefits, including tolls, parking fees or public transportation fees
Traditional Benefits Still Have High Value
Though some perks are innovative and unique, high-quality traditional benefits like health care insurance, vacation/paid time off, performance bonuses, paid sick days and a 401(k)/retirement plan remain important benefits to promote engagement and loyalty. According to ADP, millennials value paid parental leave, Gen Xers value vacation time and baby boomers are more likely looking for wellness programs.
It's interesting to note that the majority of people will get in the door and stay because of a particular perks package, and nearly 80 percent of people prefer perks to pay raises, notes Glassdoor.
Most organizations review their benefits package at least annually and sometimes more frequently than that. Every HR leader has an opportunity to create space to talk to employees, find out if they're satisfied with their current benefits and ask for suggestions and feedback regarding perks. In this day and age, perks can truly set a business apart. Traditional offerings plus a few unique perks based on employee interest could just be the engagement and retention drivers your organization has been looking for.
Where are your employees on the Engagement Meter? Try our interactive tool today to help you drive work happiness within your organization.