Enhance the "Candidate Experience" With Improved Mobile Recruiting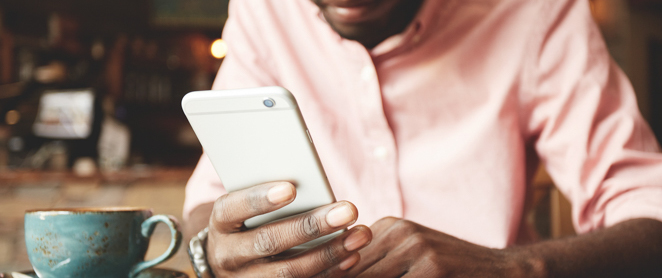 This article was updated on July 19, 2018.
It's imperative HR leaders focus on mobile recruiting. According to Pew Research Center, 77 percent of Americans own a smartphone and 28 percent of those people used their phone to find information about possible employment. Some of those users are dependent on their phones for their connection to the internet and access to job opportunities. "This is especially common among younger adults, with 53% of 18- to 29-year-olds reporting doing this," notes Pew Research Center.
What is your organization doing to capture the attention of job seekers with a preference for using the internet on their phones, and how can you enhance their experience so they actually apply for your positions?
What Is Mobile Recruiting?
Put simply, mobile recruiting is the process in which a business or a brand attracts the attention of possible job seekers with the hopes of converting them into applicants, and therefore, potential employees. Mobile recruiting takes place via smartphone applications, mobile-responsive websites, video conferencing and even recruiting done via text and social media messaging. Pew Research Center reports that 28 percent of Americans use a smartphone to search for and apply to jobs. They're doing research on prospective organizations, updating their resumes, filling out applications and sending emails. As the job search progresses, candidates can even interview via video apps.
Help Candidates Apply With Ease
However, 47 percent of people experience problems accessing employment content and reading posts because of websites that aren't optimized for mobile. Google updated its algorithms to favor websites that are mobile-optimized, reports Business News Daily. These sites appear higher on search results. HR leaders should work with their IT and marketing departments to ensure their website is mobile friendly.
5 Ways to Create a Great Mobile Experience for Job Candidates
1. Give Candidates Information and Access
Your candidates want to know about your organization's culture, benefits, CSR and more before deciding whether your business is a fit for them.
2. Be Responsive
Play a customer service role and respond to candidates' questions immediately. This can be done via text or a messaging app. Or, for a more efficient process from start to finish, HR leaders can implement chatbots.
3. Add Push Notifications
When job seekers create an applicant profile, this will give them the choice to be alerted when a particular position becomes available.
4. Use Social Media
To help establish your organization's brand, host live video sessions to answer FAQs or give details on what you're looking for in newly created positions.
5. Tailor Your Marketing Strategy
Mobile recruiting requires more than high tech apps and chatbots. You need a strategy to attract potential employees who react favorably to your social media presence and brand. Be communicative with your followers as one of them may very well be your ideal candidate.
Are your recruiting practices mobile ready? Work with IT to analyze your website's mobile responsiveness and make a move to embrace new recruiting technologies to take advantage of the manner in which your intended audience searches for and consumes content on a regular basis.