Employee Drug Testing: Are Your Marijuana Use Policies a Risk?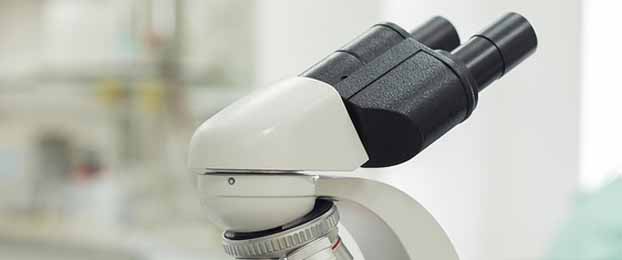 Employee drug testing has long been a standard policy for many HR departments. State legislation surrounding drug testing varies, but the Society for Human Resource Management notes the most common tests are pre-employment, pre-assignment, reasonable suspicion, random and post-accident. Organizations generally utilize drug testing to help deter unhealthy behaviors among employees and lower insurance rates.
How Marijuana Legalization Affects Employee Drug Testing
HR leaders are navigating new territory as medical marijuana use becomes legal in many U.S. states. Live Science reports that 7 states plus the District of Columbia permit recreational marijuana, 21 have legalized medical marijuana and 15 allow for limited medical marijuana use. Federal law, however, still firmly categorizes marijuana possession as illegal.
In states where recreational marijuana use is legal, legislation varies significantly. Ultimately, your organization may not be impacted by legalization. Determining your exact limitations and abilities is likely best performed in consultation with qualified legal counsel. For HR leaders at large or national organizations, some adjustment to policies on a state-by-state basis could be prudent.
What to Know About Medical Marijuana
The state of employer and employees rights when it comes to medical marijuana use and employee drug testing is also widely varied. HR Legalist reports that only Arizona, Delaware and Minnesota protect employees who fail drug tests in the workplace. However, in most states, employers can retain some discretion about tolerance, particularly if they have a federal contract.
While marijuana use is federally illegal, the wording of the Americans with Disabilities Act (ADA) does not clearly provide concrete guidelines about whether professionally supervised medical marijuana use is ADA protected. Seyfarth Shaw notes that the state of legislation and ADA guidance on medical usage in the workplace is still nebulous. "Employers need to assess their risk before acting because it might well be that the ADA and FMLA do extend some protection to medical marijuana users," Seyfarth Shaw reports. Your policy surrounding the use of marijuana for employees with state-qualifying health conditions is a complex topic that's certainly best determined with the help of legal counsel.
Navigating Drug Testing Policies
While the responsibilities of HR leaders typically include the development and distribution of policies, the use of marijuana by employees, particularly in states where medicinal use is legal, presents some unique challenges for HR leaders. The Substance Abuse and Mental Health Services Administration recommends that, when it comes to drug testing, HR should develop a partnership with employment law attorneys and figure out how to distribute policies in a nondiscriminatory manner.
In addition, HR should consider safety, productivity and performance. According to the Journal of Occupational and Environmental Medicine, there's an association between illicit drug use and workplace accidents, including accidents caused by employees working under the influence of marijuana. However, usage outside of work hours is less clearly connected with safety risks.
Occupational Health & Safety reports that marijuana remains in the system for up to 30 days depending on the frequency of use. However, the affects of marijuana on work performance are likely shorter-lived. The UW Alcohol & Drug Abuse Institute states that issues with coordination, memory, alertness and impaired behavior typically last 2 to 6 hours after marijuana use.
Understanding Drug Testing and Policy Options
Quest Diagnostics reports that testing oral fluid can reveal marijuana use from the past 24-hours, urine testing captures up to a 30-day history, and hair tests can be accurate up to 90 days. Whether your HR team decides to draw the line at workplace impairment or develop a zero-tolerance policy, tests can be selected to match your organization's tolerance.
An appropriate amount of tolerance for one HR team may look different from another organization. HR leaders are also likely to discover a great deal of ethical gray areas. Should a knowledge worker be fired for consuming a small amount of marijuana while vacationing in a state where recreational use is legal? The answer likely depends on your state, culture, industry and a variety of other factors.
While compliance with federal and state law is never simple, adopting HCM technologies can significantly reduce your risk of exposure. By relying on data from updated systems to help provide solid insight into evolving state regulations, HR leaders can begin to develop the knowledge needed to effectively partner with counsel and develop fair drug testing policies.