U.S. Job Growth Reveals a Full Hiring Spree in February 2017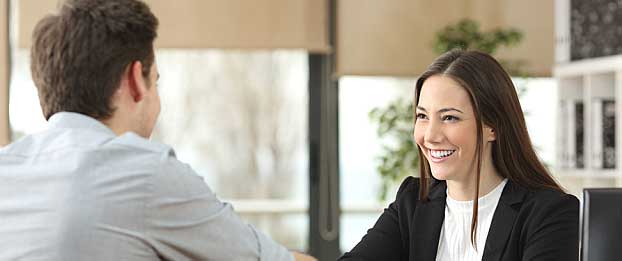 The U.S. labor market is firing on all cylinders. Businesses are hiring and jobs are being added at the fastest rate in the last two years. Private sector employment increased by 298,000 jobs in February according to the ADP Research Institute® National Employment Report (NER).
While 2017 is trending strong so far, February's numbers are especially impressive when compared to 2016 and its average monthly growth of 181,000. All sectors of U.S. employment are thriving, but the latest surge we saw in February is partially fueled by the goods-producing sector and hiring at businesses of all sizes.
Hiring Reaches Peak in Goods-Producing Industries
February's strong numbers from the U.S. goods-producing sector are a welcome sign of positive change in the sector. While there was strength in all three industries that comprise the goods sector — construction, mining and manufacturing — the 66,000 jobs added in construction is particularly worth noting. "Unseasonably mild winter weather undoubtedly played a role," says Mark Zandi, chief economist of Moody's Analytics.
Businesses of All Sizes Add to Payroll
In the second half of 2016, hiring by large organizations was outpacing growth at their smaller counterparts. The trend caused some to be concerned that small organizations were being outpriced by their competition in a tightening talent market. But surprisingly, small businesses rebounded well adding 104,000 new jobs to their payroll, and midsized organizations added 122,000 jobs. With small and midsized businesses comprising 35 percent and 41 percent of growth respectively, organizations of all sizes are charging ahead.
Is Energy and Manufacturing Gaining Momentum?
After significant job losses last year, the energy sector is adding to payrolls again. While 8,000 positions added in February is modest, it could be a sign of hope for the industry. Despite low oil prices, the U.S. Energy Information Administration reports that crude oil production has experienced consecutive months of increase for the first time since early 2015.
Additionally, the manufacturing industry remains a focal point in discussions of economic policy. While the recent uptick hasn't restored employment to pre-recession levels, it could represent productivity gains. ARC Advisory Group reports that jobs are coming back but they look different from two decades ago. This could be because organizations are hiring the skilled workers they need to keep automated factories and plants operating at top performance.
It's a Good Time to Be a U.S. Worker
Zandi notes that February was a very good month for workers. According to the ADP Research Institute® Workforce Vitality Report, there was a 26.1 percent job turnover rate in the fourth quarter of 2016. When combined with February's NER data, it's clear there are opportunities for U.S. workers who want to switch jobs — or even industries, in search of more hours and higher wages.
While there are indications growth could slow in the near future — perhaps due to factors like the strong U.S. dollar or the Federal Reserve's talk of a rate hike — consumer confidence seems assured.