Medicare Influences Employee Participation in Health Benefits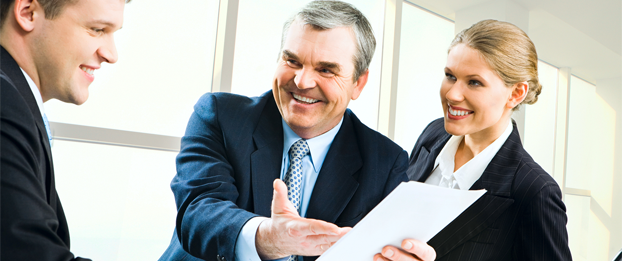 Since 1965, Medicare has provided government-sponsored health insurance to people over the age of 65, regardless of income or medical history. This government-funded insurance is likely the reason that employees between the ages of 65 and 74 are less likely to participate in employer-sponsored health benefit plans. In 2016, 21 percent of eligible employees between the ages of 65 and 74 declined to participate in employer-sponsored health plans, according to the ADP Research Institute® (ADP RI) study, ADP Annual Health Benefits Report: 2016 Benchmarks and Trends for Large Organizations. Only 16 percent of eligible employees ages 55-64 declined.
Employer Health Plans vs. Government Plans
According to the ADP RI report, health benefits eligibility for employees in the 65-74 age bracket increased 2.8 percent from 2014 to 2016, resulting in 82 percent of employees in this age range being eligible for employer health benefits. However, in 2016, only 74 percent of those employees actually participated in their employer's health plans. While leaving an employer health benefits plan to enroll in Medicare is certainly an option for employees who continue working beyond the age of 65, it's not their only option. Employers should take special care to ensure they're offering health care benefits for workers of all ages and provide pertinent information for older workers to help them make choices about their coverage options.
Your Health Care Responsibility
If your organization has 20 or more employees and offers a health benefit plan, it's required to make that plan available to all workers regardless of their age or Medicare eligibility, according to Medicare.gov. In some cases, your organization may benefit by keeping older workers on the plan, as higher numbers of participants can mean lower prices. But because Medicare is available to workers ages 65 and up, employers with older employees need to understand how their health plans fit into the picture. For instance, your health benefits plan could cooperate with a government plan, allowing Medicare to cover hospital stays and the employer plan to handle doctor visits and pharmaceuticals, for instance.
How to Help Employees Make Decisions
When an employee is nearing their 65th birthday, it's time to sit down and discuss health care options. If the employee plans to continue working past their 65th birthday, they'll need to choose whether to enroll in Medicare Parts A, B and D. Many people assume they're required to enroll in Medicare when they turn 65, but it isn't that simple. A benefits professional should take the opportunity to explain the choices to employees nearing 65.
Here are the important things aging workers should know:
1. Sign Up for Part A
In most cases, employees who turn 65 have nothing to lose by enrolling in Part A, which covers hospital stays, because it requires no monthly premiums. Each person has a Medicare enrollment period, which begins three months before their 65th birthday and ends three months after their birthday month. To enroll, the employee needs to call Social Security, which handles Medicare enrollment, and schedule an appointment for an interview over the phone or at a local Social Security office.
2. Think Carefully About Part B
Medicare Part B, which covers doctor visits and outpatient services, requires a monthly premium payment. Before enrolling, an employee needs to weigh the costs and benefits of Part B with the costs and benefits of simply remaining on the employer health plan. If someone over 65 opts out of Part B while still working, they can add Part B without a late penalty during the eight months after leaving the workplace. If an employee opts out of Part B in favor of an employer health plan, they will have a chance to communicate that during the enrollment interview.
Smaller employers with less than 20 employees may choose to require employees to sign up for Part B when they turn 65. In that case, Medicare becomes the person's primary insurer, with the employer insurance as the secondary insurer.
3. Consider Part D
Medicare Part D covers prescription drugs. But if the employer provides drug coverage, an employee over 65 may not need to enroll in Part D. When the employer coverage ends, they will have two months to enroll in Part D.
4. Prepare to Stop HSA Contributions
If an employee has an HSA, they aren't allowed to contribute to it after enrolling in Medicare, even if it's only Part A. While the employee will be able to draw on the funds in the HSA, it's important to communicate that no further contributions can be made.
As people work longer and retire later, HR professionals must be prepared to help older employees navigate the difficult waters of managing employer health benefits and government benefits such as Medicare.