HR Recruiting for Generation Z: Necessary Innovations to Tap New Talent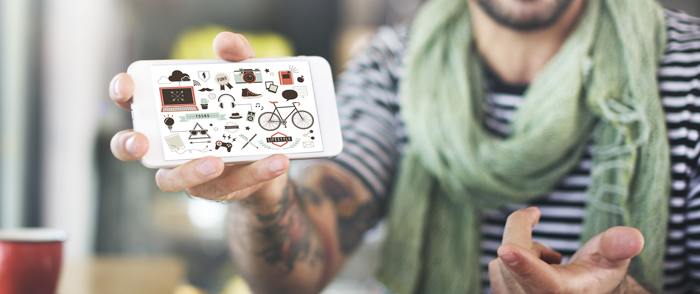 This article was updated on August 29, 2018.
Is your workplace ready for Generation Z, the generation following millennials? Their coming-of-age is around the corner, which means HR leadership should be already laying the groundwork for hiring, onboarding and retaining the top talent of tomorrow. While they bear some resemblance to their millennial counterparts, there are some key differences to keep in mind.
Here's what you need to know about HR recruiting for Generation Z.
Generation Gap
According to Business Insider, there are a number of significant differences between millennials and their up-and-coming counterparts. First off, Gen Zers are frugal, notes Business Insider. And even more than millennials, they ask smart and savvy questions — for example, when shopping online they want to know if free shipping is included, and inquire about free returns or discount coupons for their next purchase.
Business Insider reports members of the next workforce generation are also less likely to ask for help than their older counterparts, with just 24 percent saying they'd use live chat for any questions about a purchase compared to 49 percent of millennials. It's also worth noting that Gen Zers have higher expectations than millennials, informed in large part by their experience — they grew up in a world of smartphones, fast internet and on-demand TV. This also means they're not particularly patient. If businesses aren't loyal to them or things don't work out as they expect, they could quickly abandon ship. So what does this mean for HR managers? Current hiring practices will fall flat with Gen Zers — it's time for some new material.
Get Quick, Get Connected
First up, recognize that Gen Zers consider education important, but have seen previous generations struggle with student loan debts. According to the Society for Human Resource Management (SHRM), 60 percent would be open to employment right out of high school, so long as employers offer solid education in their chosen field. This means recruiters must be willing and able to court candidates as early as possible. More importantly, they must be willing to engage Gen Zers on their own turf — social networks.
To successfully implement HR recruiting for Generation Z, businesses need to keep up with preferred networks. For example, while Facebook video services have attracted many Generation Z users, your brand also needs to engage on newer platforms such as Snapchat to stay relevant. Also, it's worth mentioning that Gen Zers are likely to smell marketing a mile away, so be honest and transparent or don't bother.
Get Personal
Generation Z has a different view of the workforce. According to TalentCulture, 42 percent expect to be self-employed later in life, and although they consume a great deal of social media data they place higher value on face-to-face communications. The result of this is that innovative firms looking to hire this new workforce should focus on tailoring the position to the person and not the other way around. SHRM reports that 37 percent of Gen Zers said their biggest fear about the current job market is not finding opportunities that match their personality. Couple that with their inclination to see positions not as long-term careers but short stopovers, and their expectation that they'll be given time to pursue their own interests, such as developing startups, and it's critical that businesses develop people-driven strategies that prioritize things such as flexible work schedules, support for online education and clear feedback that demonstrates that new Generation Z hires matter to the organization.
Get Involved
According to TriplePundit, CSR is an important consideration to Gen Zers. To effectively recruit Gen Zers right out of high school and after college, businesses should develop and highlight their social consciousness — it's not enough to boast great perks and solid starting salaries if prospective candidates get the sense that you're not committed to the community. For example, it might not be enough to just encourage and facilitate participation in charity events, you should look to take it one step further and also offer paid time off for volunteer activities.
Generation Z is coming — and that means HR recruiting needs to shift gears. To attract top talent, focus on getting connected and keeping up with new social networks. To get Gen Zers in the door, offer incentives that match personalities and speak to lifelong learning. And to keep them around, find ways to get involved in the community and provide staff time to do the same. The bottom line? You'll need to innovate if you want to entice Generation Z.