How to Promote Cultural Diversity in the Workplace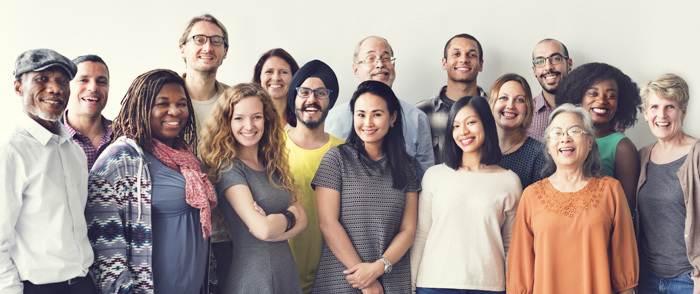 This article was updated on Oct. 4, 2018.
HR plays a critical role in creating an inclusive environment, which includes understanding the cultural diversity of your workforce both domestically and abroad. Inherent diversity — things like gender, race, physical or mental disabilities — is what most businesses first consider when building diversity campaigns. But you should also consider acquired diversity when making this assessment, which includes all the psychosocial experiences your employees bring into the workplace. An inclusive work environment requires a clear understanding of both the inherent and acquired diversity within an organization.
Here are ways to foster cultural diversity in the workplace and make sure employees feel accepted.
Start With Hiring
Choosing from the largest group of candidates will ensure you're hiring a diverse and qualified workforce. Of course, there are legal requirements for hiring practices. Under the laws enforced by the Equal Employment Opportunity Commission, it's illegal to discriminate against someone (applicant or employee) because of their cultural affiliation. But following the law shouldn't be the only reason an organization creates a diverse culture.
According to The New York Times, some businesses spend millions on diversity initiatives. However, if your budget can't accommodate major initiatives, start small. Monitor your organization's public image — do candidates see lively and diverse images on your website and print materials? Candidates want to feel represented at a business and they often apply at businesses that feel welcoming.
Also, scan a candidate's professional and educational history for acquired diversity, then ask pointed questions about the experience during the interview process. Your candidate may have experience volunteering at a women's shelter or working in a different country on a transitional team. Both of these experiences will change the way these individuals approach life, and that will translate into work as well. Hire someone who will bring a fresh perspective to your team.
Look to Your Boardroom
To leverage its potential, diversity needs to be present in the executive and upper management team as well. For global organizations, a diverse boardroom is even more important. An executive team should showcase all nations it represents. If a recent merger for a U.S.-based business brings work overseas, their culture should also be represented in the boardroom. According to McKinsey & Company, racial, ethnic and gender diversity on executive teams in the U.S. and the U.K. can lead to increased earnings.
Celebrate Differences
There are many programs and events you can host at work to celebrate diversity, including seminars, events and corporate giving campaigns. Encourage your employees to lead this initiative by volunteering to discuss their backgrounds or any causes important to them. This opportunity allows your staff to present a side of themselves that isn't always apparent by simply looking at them. Another option is to create staff panels for sensitive topics one employee may feel anxious discussing on their own.
If you follow the federal holidays in the U.S., be sure you fairly give time off to employees who request other religious holidays off. Similarly, in a global corporation, understand that holidays and work styles vary in different locations. Business policy may need to be adjusted in order to accommodate work cultures in different countries. If your organization has global offices, consider opportunities to help overseas workers assimilate with different countries' cultures.
Fostering cultural diversity in the workplace should help you drive innovation, creativity and retention.