Franchise Hiring: Auto Dealers and Restaurants Lead Growth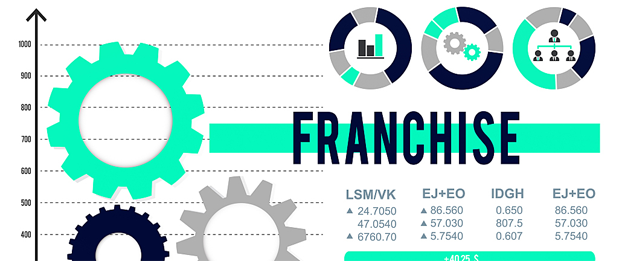 It's a good time to be an Auto Dealer or Restaurant owner. The industries are experiencing robust sales as the economy strengthens, reflected in their hiring surge last month.
The latest ADP National Franchise Report® reveals franchises added 52,500 jobs in October, the highest number of these jobs added since we began publishing the report.
Over 90% of the growth is from Auto Parts & Dealers and Restaurants, two sectors where job growth typically aligns with increased consumer spending.
Auto dealers are some of the largest employers for franchises, and the increase in hiring coincides with a record increase in car sales in October as well as lower fuel prices.
Restaurant hiring also is on the rise, as restaurants ramp up for an expected increase in sales throughout the year. The National Restaurant Association predicted annual restaurant sales will reach a record high of $709.2 billion in 2015, boosted by the improving economy.
Check out some of the report findings in this infographic below:

Do the numbers surprise you? Read the full report to learn more about the increase in Franchise hiring.
The ADP National Franch Report, the first and only report of its kind, is a monthly snapshot of the current U.S. nonfarm private franchise employment situation based on actual transactional payroll data.
Note: All size data included in the ADP National Employment Report is based on size of business, defined as an entity with a unique Employer Identification Number, which may include multiple establishments. Sum of components may not equal total due to rounding.