Mitigating Benefit Costs With Non-Financial Rewards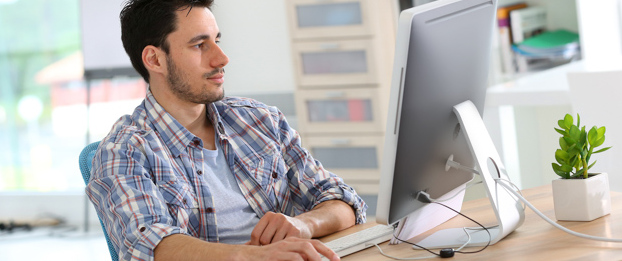 This article was updated on September 3, 2018.
It's no secret that the cost of benefits continues to rise. While some businesses may absorb a portion of the increased costs, other businesses decide to pass the increase onto their employees. According to the ADP Annual Health Benefits Report, the average monthly premium rose 5 percent from 2014 to 2016.
While that's a moderate increase, most employees will still feel it when that 5 percent is taken from their check. You can counteract this loss — and related disengagement — by implementing non-financial rewards as a portion of each employee's total benefits package.
Flexibility in Scheduling, Durability in Retention
Does your office depend on a strict nine-to-five schedule to operate efficiently? While some work areas might — think manufacturing or customer service-based industries — many departments or teams within organizations have a prime opportunity to offer flexible scheduling. Popular options include compressed workweeks, such as four 10-hour days per week.
Don't get trapped in a paradigm box as you seek to offer flexibility. The sky's the limit for the types of flexible scheduling you can offer. Instead, consider working with your employees to understand the type of flexibility that would most benefit their life situations. Often you'll be able to find common ground between their ideals and your needs.
Take the Office Home — and Maybe Stay There!
Do your employees absolutely have to be in the office to accomplish their jobs? In many cases, the answer to this question is no. Gallup reports that 37 percent of U.S. workers have telecommuted. Telecommuting not only makes sense as a non-financial reward, it can also mean heightened productivity, less time lost to sick days and money saved on the back end if you can operate out of a smaller work area with less need for cubicles and offices.
You can even include the opportunity to telecommute within the flexible arrangements discussed above. Employees may work both longer shifts and periodic days from home. Beyond mitigating the increased cost of benefits, implementing this strategy can show your employees how much the organization trusts and needs them.
For global businesses, telecommuting policies can ensure access to talent across multiple geographies. It may also save significant travel costs when employees can capably work from home instead of traveling for meetings, training and events. Videoconferencing and intra-office messaging can make it seem like even the most distant employee is in the next cube.
Focus on the Employee and Plan for the Future
Do you have a good idea of what your employees are striving to accomplish as they advance their careers? Offering career development as a non-financial reward can greatly incentivize employees to stay on board and enable your organization to develop a comprehensive succession plan.
Here are five ways to offer career development opportunities:
Give junior employees the opportunity to shadow senior professionals in their area of work.
Partner managers and executives with lower-level employees to foster a mentorship.
Provide career development is a key portion of your annual employee review process.
Adopt opportunities to bring developmental training courses in-house or sponsor attendance of industry-related conferences and classes.
Support multinational learning through the use of exchange programs or postings overseas. You'll likely find that many of your junior employees have studied global marketing or business topics in school and are now anxious to put those learnings to work.
Money Isn't Everything
While your employees certainly deserve a salary commensurate with their backgrounds and job expectations, money isn't everything in the workplace. So while your employees may be going home with slightly smaller paychecks thanks to the increasing costs of benefits, the non-financial rewards you offer can help ensure you won't lose the talent you need to lead in your industry.