How HR Leaders Can Connect Talent With Meaningful Work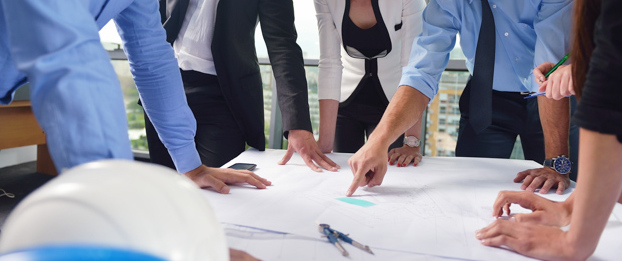 This article was updated on July 25, 2018.

Improving employee engagement and happiness could depend on connecting talent with meaningful work. According to the ADP Research Institute® report, The Evolution of Work: The Changing Nature of the Global Workplace, "meaning" is one of five overarching human needs that span demographics and region. Employees of all ages and cultural backgrounds want to contribute to their organization and community.
According to ADP, 81 percent of employees feel positively about the idea of working on personal interests and things that impact society. However, only 35 percent feel they have this capacity today, but 54 percent anticipate it in the future. HR leaders can play a role in helping employees find meaning at work.
Here are four notable organizations who do so and how they do it.
1. Google's Free Time
Google has made serious waves in the HR and tech realms for their famous "20 percent time" policy, which gives staff free time to pursue side projects. Business Insider (BI) reports that this policy led to the development of core products including Gmail, Google News and AdSense. The idea of a 20 percent drop in productivity can be frightening to HR leaders, but it's important to note that Google employees don't always use their time in full or waste it. According to Business Insider, employees dedicate just 5-10 percent of their time on projects until they "demonstrate impact."
2. Novo Nordisk's Giving Back
According to Fortune, Danish pharmaceutical organization Novo Nordisk gives employees 10 paid days per year to perform community service. The firm is committed to helping employees find service projects they care about. With an entire Social Awareness Team and volunteer opportunity ePortal, the idea of engagement through service is baked right into the culture.
3. Stryker's Career Development
Medical device brand Stryker is committed to helping employees shape a meaningful future. They're developing a skilled workforce by offering one of the most generous tuition assistance programs around. Their other employee growth offerings include job-shadowing and leadership development to help employees build their desired skill sets, according to Great Place to Work.
4. Mashreq's Feedback Loops
Gallup reports that Dubai-based private banking firm Mashreq is a global leader in employee engagement. Employees find meaning through first-hand contribution to organizational development. In addition to sustainability and development programs, Mashreq offers multiple forums for employee feedback about every aspect of their experience to foster improvement.
How HR Leaders Can Help Their Talent Find Meaning
So does "meaningful work" mean projects, assignments, volunteerism or engagement? It's clear there isn't a single answer. However, the ADP Research Institute identified three concepts to help identify meaning in the workplace:
Personal interest
Using technology to measure employee well-being
Working where skills are needed and have an impact rather than remaining loyal to one company
Employees want the ability to make an impact. By providing a variety of options for employees to incorporate meaning into their job, HR leaders may improve engagement, retention and happiness through the following:
Corporate volunteering opportunities
Mentoring and interpersonal relationships
Collecting and implementing employee feedback
Employee-driven career and leadership development
Self-organized teams and projects
HR leaders can be the catalyst for a happier, more engaged workforce by understanding how talent defines meaning in their own role. Whether it's opportunities to volunteer or pursue higher education, once you understand what your workforce truly cares about you can shape your benefits to match.