ACA Road to Repeal: Executive Order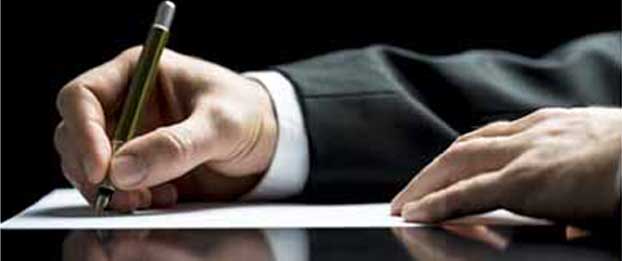 Donald John Trump is now the President of the United States and has started to deliver on campaign promises to repeal and replace the Affordable Care Act (ACA). The upcoming days and weeks will continue to bring news stories and reports from Washington, D.C. about the repeal of the ACA as well as the future of Health Care Reform. As has been the case for the past several weeks, nothing conclusive has been announced about a replacement. Nonetheless, it is useful to see where we are today and consider what may happen in the upcoming weeks.
Repeal. As predicted, President Trump is acting quickly. On his first day in office, he issued an Executive Order directing federal departments and agencies to minimize the economic burden of the ACA pending its repeal and provide greater flexibility to the states and cooperate with them in implementing healthcare programs. Specifically, the federal agencies are directed to use their authority and discretion to "waive, defer, grant exemptions from, or delay the implementation of any provision or requirement of the [ACA] that would impose a fiscal burden on any State or a cost, fee, tax, penalty, or regulatory burden on individuals, families, healthcare providers, health insurers, patients, recipients of healthcare services, purchasers of health insurance, or makers of medical devices, products, or medications." It is not clear exactly what the order instructs the federal agencies to do except maintain the status quo while next steps are determined.
Reconciliation. The budget reconciliation process is underway. Reconciliation can be a fast track process, but only components of the ACA with direct federal budget implications (i.e., spending or tax) can be changed through reconciliation. Consequently, only a partial repeal of the ACA can be achieved through reconciliation. Even after a reconciliation bill is enacted into law, Congress must debate and pass replacement legislation. A detailed replacement plan has not been announced and the exact timing is not clear.
Timing. Repeal and replacement of the ACA is the top priority of the new administration. There have been some indications of when details might emerge. The reconciliation budget process continues and Senate and House committees were directed to report legislation by January 27. The time period to complete reconciliation legislation (from the introduction of a budget resolution starting the process to the bill being enacted into law) varies, but several months is not unusual. In addition, during the transition, the incoming administration suggested that a replacement plan will be announced once Representative Tom Price, their nominee for Secretary of Health and Human Services is confirmed. A confirmation hearing with the Senate Finance Committee is scheduled for this week, but it is not yet clear if Rep. Price will be confirmed right away.
Compliance remains a top priority in this uncertain and very fluid environment, and organizations should focus on continuing to meet all key compliance milestones until definitive changes and their implications are fully known, in place and understood.
To help you stay informed during this time of significant transition in Washington, here are some additional resources:
Other articles in this series:
ACA Road to Repeal: What Does Repeal and Replace Really Mean?
ACA Road to Repeal: If the ACA Is on Its Way Out, What Comes Next?
ACA Road to Repeal: A State-Based Approach to ACA Replacement