MLK Day: Ensuring Equal Employment Opportunity as Compliance and Good Business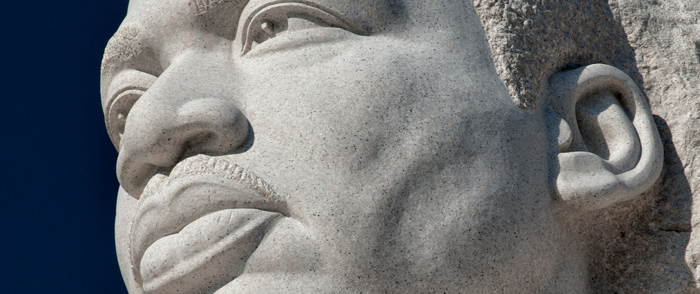 This article was updated on July 26, 2018.
As MLK Day approaches, we reflect on Martin Luther King Jr.'s "I Have a Dream" speech given in Washington, D.C. in 1963. King envisioned a future of equal opportunity for all people, regardless of race. And each MLK Day, our nation and its leaders compare King's vision against the realities of today. What has been the impact of King's hope for our nation and its business community when it comes to ensuring equal employment opportunity (EEO) for all?
Equal Employment Opportunity Is Guaranteed by Law
Just a year after King's speech, Congress passed the Civil Rights Act of 1964, which prohibited racial discrimination in employment. The Act also created a new government entity to oversee the enforcement of equal employment opportunity, called the Equal Employment Opportunity Commission (EEOC). Under Title Vll of the Act, it's illegal for an employer "to fail or refuse to hire or to discharge any individual, or otherwise to discriminate against any individual with respect to his compensation, terms, conditions, or privileges of employment, because of such individual's race, color, religion, sex, or national origin," per the EEOC.
The EEOC also offers best practices for HR leaders when it comes to guaranteeing equality in employment opportunities. These best practices go far beyond fairness in hiring and require employees to be treated equally in all aspects of their employment, from hiring to termination and everywhere in between: "Employers should not only strive to recruit and hire in a way that provides equal opportunity for workers of all backgrounds to obtain jobs, but should also ensure that race and color discrimination are not barriers to employees' success once they are in the job. Race or color should not affect work assignments, performance evaluations, training opportunities, discipline, or any other term or condition of employment," says the EEOC.
4 Ways to Promote Diversity
Beyond treating employees fairly in compliance with legal requirements, HR leaders should seek to hire a workforce that adds value to their business and reflects their increasingly diverse customer base and the community their business operates in. How else can you comply with the law and promote diversity as a positive business value?
1. Know the Law
Train your HR team and your entire organization in both the law and the business values of diversity. Ensuring that managers fully understand the value of diversity will enable them to better implement your organization's diversity policies and initiatives, and will help ensure that supporting diversity is a top-to-bottom aspect of your business.
2. Develop a Hiring Strategy
Expand your pool of candidates by reaching out to community groups. Also, actively seek out referrals from successful hires who reflect diversity. For example, the National Society of Black Engineers holds recruiting events across the country and has a yearly job fair, as well. By developing a network of relationships with minority professional groups, you'll not only gain access to a more diverse group of potential employees, but you'll get in on the ground floor with some of the nation's brightest minds.
3. Talk About Diversity
Make sure your leadership team reinforces diversity as a value in what they say and do. When you're creating an organizational culture, the values expressed and reinforced by the leadership team hold a massive amount of influence throughout the organization. Your leadership team should reflect diversity, and also communicate its value whenever possible.
4. Train Employees
As an organization, talk about and train people in implicit bias — the unconscious ways that discrimination can occur even when people have good intentions. Making people aware of how unconscious discrimination can arise, and doing so in a shame-free way that educates people, may be the most proactive and effective way to guarantee equal opportunity throughout your organization.
MLK Day reminds us all how far we've come in the world, but also highlights the work yet to be done. By promoting and valuing diversity at your organization, HR leadership can play a big role in continuing to make Dr. King's dream become a reality.