Embrace Retention Incentives to Engage Your Talent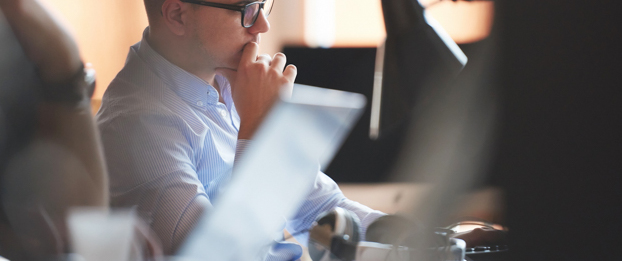 This article was updated on July 18, 2018.
Retention incentives for your top talent can positively impact your bottom line. The market for strategic talent is tight, according to Strategic Drift: How HR Plans for Change, a study conducted by The Economist Intelligence Unit (EIU) and supported by the ADP Research Institute® (ADP RI). In fact, 76 percent of executives believe that the market for skilled talent will only get tighter. Additionally, 69 percent of executives feel that top talent will get more expensive in industries including IT, data analysis, hospitality and manufacturing, putting retention efforts at premium.
Know What Talent Is Strategic
Today's business landscape changes fast, so it's a good idea to develop the agility to adapt along with it. The first task in strategic workforce management involves taking an inventory of the talent you have versus the skills you'll need to drive organizational growth in the future. You can't close talent gaps that you don't know exist.
If you're focusing on big data or digital transformation, then you'll need to recruit and retain the right employees to drive your success. Once you've identified the skills you need and the existing employees who might have those skills, you can then develop a targeted and aggressive approach to hiring and retaining your most critical talent.
Understand Key Drivers of Talent Retention
As an HR leader, you should seek to understand what keeps your talent engaged. For example, millennials want meaning from their job, not just a salary, according to the ADP RI report, The Evolution of Work: The Changing Nature of the Global Workplace. On the other hand, your baby boomer and Gen X employees could be attracted to generous retirement savings plans. Today's workforce is multigenerational and diverse, so when it comes to benefits one size doesn't fit all. Once you've identified the key talent you'll need, analyze what drives their engagement, from benefits and flexibility to recognition.
Develop a Forward-Thinking Approach to Retention
More than three-fourths of executives believe strategic workforce planning will become a top challenge for their organization, according to the report, Strategic Drift: How HR Plans for Change. One of the emerging keys to success in employee engagement will likely be predictive analytics, which can reveal things like potential flight risks among your talent. Combining predictive analytics and benchmarking within an HCM system can allow you to take the necessary steps to fully engage talent, which should also serve to drive their productivity.
Having the right systems in place to support agility will create a firm foundation for all your proactive engagement efforts. Taking the time to understand the talent you need and what truly engages these prized employees should give you a clear picture of what further steps are required to engage them and keep them in the fold for years to come.