Social Media and Recruiting: 5 Things Every HR Leader Should Know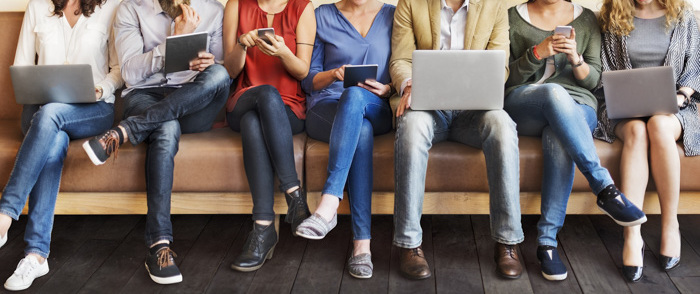 This article was updated on September 5, 2018.
Social media and recruiting are driving how organizations connect with today's top talent. According to the ADP AIRS® Recruiting Research Survey, 93 percent of recruiters utilize social media in their recruiting, but only 52 percent have a formalized set of guidelines and policies.
Social media gives recruiting teams the opportunity to reach a broader pool of candidates, build their recruitment brand and gather additional information on candidates. Businesses should be organized in their approach and prepare their teams and systems on what steps to take to maximize impact on their talent pool.
Here are five insights HR leaders should understand about social media recruiting.
1. Define Your Social Recruiting Strategy
HR leaders should start by defining their goals and map them to social recruiting outcomes. Your recruiting goals drive how you should be incorporating social media into your overall talent acquisition strategy. For example, if your goal is to build your recruitment brand, it may be time to invest in paid advertising on networks to maintain activity on social channels. If your goal is to gather information on candidates, it's worth investing in digital tools that create candidate social profile reports.
2. Train Your Team
Your recruiters and hiring managers need to understand social recruiting best practices, including which social networks to target, how to engage with applicants and what kinds of conversations are appropriate. According to ADP, the most popular sites used are LinkedIn, Facebook, Twitter, Google+, YouTube and Instagram, respectively, and about 50 percent of recruiters say their organization has a dedicated Facebook and Twitter career page. You should invest in social recruiting training to help your team execute your social recruiting strategy.
3. Identify Passive Candidates
Passive candidates are candidates who are employed and not actively seeking new opportunities, but they have the skills and experience you're looking for. One of the biggest draws for enterprise social media and recruiting is building relationships with passive candidates. In many cases, the most desirable candidates may be passive ones, and over time it's possible to recruit them with the right opportunity. An active social presence helps you build a reputation in your space while also identifying thought leaders and top talent in areas where you recruit. Social recruiting can connect you with these individuals.
4. Know the Legalities of Social Media Screening
Organizations have disqualified candidates after finding concerning information on their social media profiles — from inconsistencies to illegal information. Obviously, a candidate's public face on social media can be an indicator of how they'll represent your brand. Keep in mind there are legalities about whether social media accounts can be used to vet candidates without their permission, but this varies according to local, state and federal regulations. So you should consider establishing, in consultation with your legal team as appropriate, a clear corporate policy about how candidate social information may be used during the process.
5. Increase ROI With the Right Technology
Strategic investments in technology can help your business capture a positive ROI when utilizing social media for recruiting. For example, a social listening tool can help you monitor your organization's mentions and respond promptly. Predictive analytics tools for hiring teams can help you sift through profiles and identify passive candidates who are a good fit for your business. Social media management suites let you bulk upload content so your social channels all have fresh content without overwhelming your team. Take the time to determine what activities you're spending time on and whether there are tools that can streamline your workflow.
Social media can open doors to new candidate pools, raise your employer profile brand and help you vet candidates. HR leaders should be strategic in their investments and use social media throughout the candidate life cycle, from identifying to interviewing. If handled correctly, using social media can have a significant payoff for your department, now and in the future.