CSR Strategies That Deliver on the Triple Bottom Line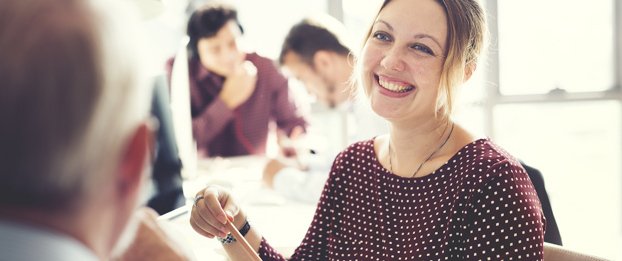 This article was updated on July 17, 2018.
More and more businesses are developing strategies for corporate social responsibility (CSR) that aligns with the passions and values of both their leaders and employees. "Integrating ways for employees to give and volunteer their time to causes that align with the company's mission is one way to deliver on the triple bottom line: people, profits and planet," says Rita Mitjans, ADP's chief diversity and corporate social responsibility officer.
Here's how to develop strategies for CSR that align with your organization's mission and deliver on the triple bottom line.
Corporate Social Responsibility Strategy
Involve your employees
Throughout the year, employees take time to reflect on their values and look for ways to give back. And 81 percent of the employees feel positive about the trend that "people will choose to work on personal interests/things that impact society, according to the ADP Research Institute® report, The Evolution of Work: The Changing Nature of the Global Workforce. As an HR leader, you can lead philanthropic initiatives that will benefit society and engage employees at the same time. Moreover, employees will get behind CSR efforts if they see executives are enthusiastic about the planning behind corporate sustainability and responsibility, especially when those initiatives are developed with their input.
Partner with executives
The best CSR efforts are not run by HR alone. Harvard Business Review (HBR) notes the importance of coherent, top-down CSR strategies. "This should be an essential part of the job of every CEO and board," HBR states. "Aligning CSR programs must begin with an inventory and audit of existing initiatives." Create a representative board of employees — from the C-suite to lower management — and brainstorm ways to implement CSR. Will you create green initiatives to help the planet, volunteer programs or donate money to charitable organizations? Whatever the final decision, you'll be confident that the entire organization will have a vested interest in its success.
How CSR Grows Profit and Market Share
A solid CSR can also boost your bottom line and keep shareholders happy. Project ROI found that corporate responsibility has the potential to increase an organization's market value by up to 6 percent. Similarly, it can increase shareholder value by $1.28 billion over 15 years. For example, the HBR article cited above explains how IKEA, through its People and Planet initiative, is working toward a supply chain that is 100 percent sustainable by 2020, while also attempting to double sales by the same year. The U.S. Postal Service is also focused on CSR strategies that are attainable and able to impact business, and their 2017 Annual Sustainability Report indicates the organization reduced total facility energy use by 6.6 percent from 2015 to 2017. The Postal Service is pursuing other green measures including diverting solid waste from landfill to recycling and reducing their total postal vehicle petroleum fuel use.
How can your business sustain — and grow — by making social, environmental and economic changes? Your employees are your greatest assets, so work with them to help your executive team create and implement smart and cutting-edge CSR strategies, and you should find success in all three of your vital bottom lines.