How to Get Your Staff Involved in the Community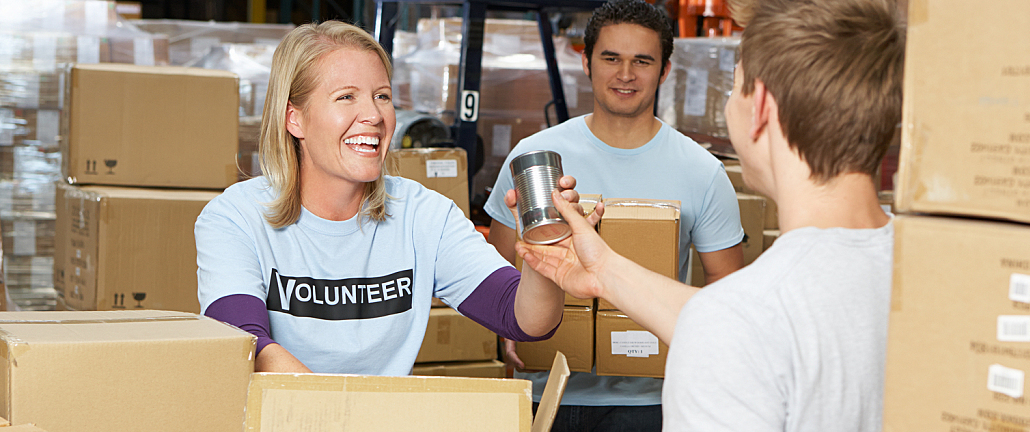 There are many perks to encouraging employee volunteering in the workplace. Not only will you foster team building, but your employees may feel more engaged with your organization and even possibly feel better about themselves. Plus, the Journal of Consumer Research reports that consumers think more favorably of socially responsible brands and businesses. It's a win-win for you and for your employees.
Encouraging employee volunteering in the community or via workplace opportunities does, however, take some strategizing. You'll need to get all levels of management involved and to buy in. They'll also need to act as cheerleaders, inspiring and supporting their employees to participate. You'll also need to plan ways to incentivize staff or bring opportunities to them.
Make It Easy to Volunteer
To get staff participating in a volunteer program, you should make it relatively pain-free to get involved. Yes, many people will do it to feel a sense of fulfillment, but some of your employees may need some additional encouragement. For example, you could give your staff a PTO bank that can only be used for approved volunteer activities. Salesforce, a cloud-computing organization, allows employees to take up to 56 paid hours annually to use toward volunteering. Plus, there's a special perk for employees who utilize the entire PTO-volunteer bank: they're given a $1,000 grant from the organization to donate to a non-profit of their choosing.
Sponsor a Volunteering Event
An all-employee day of service is another way you can embolden your staff to get involved in their community. If the cost of closing for an entire day is too prohibitive, then consider a quarterly volunteer event where a portion of the organization volunteers together. Every quarter a new section of your organization could participate. The United Way created a Day of Service Planning Guide for organizations who want to learn how to plan company-wide volunteering events.
Utilize a Database of Opportunities
Is there a local website that lists volunteer opportunities in your community that you can share with your staff? If so, post it on your intranet or share it regularly in e-newsletters. The easier it is to find ways to get involved in the community, the more likely your staff will do so.
If there isn't a robust local resource, you could have your IT department create a database of local volunteer opportunities. Make sure they create a section where your staff can upload their own events and ideas. Many of your employees are already involved in their community, whether it be via their churches, children's schools or other organizations they're involved in. They're probably already looking for other volunteers to help make their events successful.
Match Employee Giving
When you first decided to create an initiative for encouraging employee volunteering, you probably expected your staff to get out in the community and donate their time. However, no matter how easy you make it for them, there are many who still won't. Those employees may prefer giving a financial donation to their community if they are unable to donate their time.
To motivate them, offer a match on their giving. In the Committee Encouraging Corporate Philanthropy's (CECP) 2016 Giving in Numbers report, 9 out of 10 corporations matched their employees' donations. You also have the option to limit the organizations you'll match donations to if you prefer to support specific groups.
Easily Accessible Volunteer Opportunities
If you're looking for high-engagement, easy-to-access opportunities you can provide to your staff, consider what you can bring into the workplace. Hosting monthly blood drives allows staff to donate blood without leaving the office. A food or clothing drive is a great way to make an immediate impact on the community, as well. During the holidays, work with an organization to "adopt" local families. Your staff can buy gifts for the children or provide items needed in the household. If you want to further help your employees get into the spirit of giving, you could also introduce some friendly competition in the form of interdepartmental penny wars.
Although encouraging and promoting employee volunteerism is a wonderful thing for your organization, it doesn't mean you shouldn't take some precautions. Before starting your initiative, create and share a volunteerism policy so all staff, supervisors and upper-management are on the same page and know exactly what is allowed and acceptable.
Today's workforce searches for engaging vocational opportunities with companies that care about doing good for others. 81 percent of employees surveyed for The Evolution of Work study conducted by the ADP Research Institute® reported feeling positive about working on projects or interests that are personally meaningful and impact society. By creating and fostering an employee volunteer program, you'll help your organization attract more qualified talent and help increase loyalty and retention among your engaged and satisfied employees.