Employee Health and Wellness: What the Healthiest Employers Do Differently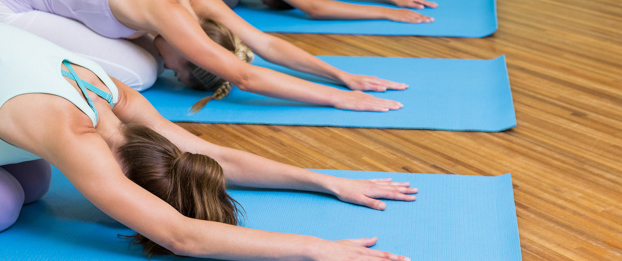 This article was updated on July 19, 2018.
For today's HR leaders, the gorgeous weather of summer and fall makes for a prime time to look toward employee health and wellness programs to optimize your benefits. The Rand Corp. found that wellness programs carry an average ROI of 150 percent ($1.50 in returns for every $1.00 invested), and that figure jumps to 380 percent when employers focus on "chronic diseases" such as diabetes or obesity. Additionally, better health benefits can impact presenteeism (working while sick) and employee loyalty, according to Experience Life Magazine.
What Today's Talent Thinks About Health and Wellness Programs
Research reveals that when it comes to benefits, health programs are gaining notice among talent of all ages. SHRM reports that employers and talent have a similar view when it comes to the importance of preventative health benefits. Of CFOs, 11 percent believe employees would place health programs on a wish list, and 9 percent of employees consider these opportunities important. While preventative health may not matter as much as compensation and vacation benefits to today's talent, it's certainly on their radar.
Some research points to a slight disconnect between employers and talent when it comes to the administration and design of health programs. Goodlife Fitness found 61 percent of workers would be "more inclined to participate" if programs were tailored to their needs. Alarmingly, 62 percent of talent wish their employers offered "more" benefits.
The research is clear — today's workers want to make better health choices and take advantage of available offerings. However, the success of your program could depend on how effectively you match the offerings with employees' needs and publicize them through the enterprise. Irrelevant or unknown programs are not likely to have a positive impact on talent wellness factors.
Health Initiatives With the Highest Bang for Your Buck
Wellness programs are now a $6 billion dollar industry in the U.S., according to Reuters, with large employers spending an average of $521 per employee. While money invested in programs has doubled over the last five years, seeing an ROI is crucial. To understand programs that make a real impact at a price not out of reach, you can look to some of the "healthiest" employers to find out what they do differently.
For example, EMC Corp., a cloud computing and data management program, was named as a "Healthiest Company to Work For" by Greatist. They have a technology-driven approach — employees receive incentives via a "Healthy Rewards Program," which lowers health care benefit costs for each positive action taken, such as a flu shot or gym membership.
Additional analysis by Fortune on the most effective health programs has found the following best practices are more likely to yield results:
Accessibility
A health-conscious work environment
A culture of wellness
Integrating wellness with existing programs (such as employee assistance programs)
Health screenings and education
Employee health and wellness programs may use technology to support individual autonomy in making — and being rewarded — for better health choices. Fortune states that based on a record of recent lawsuits filed by the Equal Employment Opportunity Commission, employee wellness programs are also unlikely to mandate business-wide screenings or penalize employees for negative health behavior. For today's HR leaders, the key to a high ROI preventative health program could be allowing your employees to freely engage in visible programs and reap the rewards on their own time.
A well-designed preventive health program can yield positive outcomes for both employees and employers. By making an effort to discover what employees really want, HR leaders can design programs for better engagement, utilization and outcomes.