Does Absence Management Have to Be Expensive and Time-Consuming?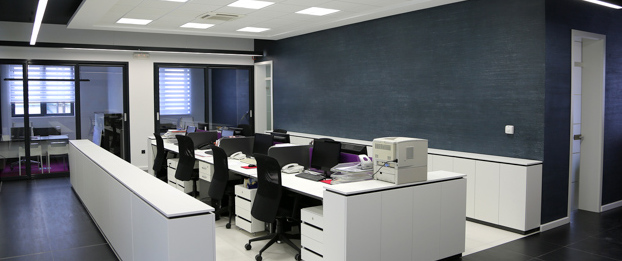 This article was updated on July 18, 2018.
Absence management is a task that affects all organizations and is commonly perceived as tedious, expensive and confusing. The Society for Human Resource Management (SHRM) reports that 58 percent of HR leaders have difficulty interpreting state and federal laws regarding employee absences. An additional 42 percent lack the talent resources necessary to effectively "manage absenteeism," which may involve written policies, communicating with employees on leave and providing necessary accommodations when employees return to work.
For HR leaders who view absentee management as a burden on strained resources, looking to outside vendors could be a welcome solution. By selecting a vendor to carry the weight of absenteeism management, HR leaders can refocus their resources. Selecting the right system to manage absences and adopting implementation best practices should optimize results.
Why Absence Management Matters
The U.S. Centers for Disease Control and Prevention (CDC) reports absenteeism-linked productivity losses cost U.S. employers "$225.8 billion annually, or $1,685 per employee." In addition to the cost of lost productivity, absenteeism can place an immense burden on HR management. From unplanned absences that drive up costly OT to partial absences such as late arrivals, leadership can struggle to maintain productivity while scrambling to cover replacements.
In light of fast-changing compliance and regulatory requirements, HR leadership should seek out comprehensive absenteeism management technology and solutions. This requires an end-to-end understanding of all aspects involved in managing absenteeism in all of its forms, as well as the risks associated with protected absence information.
Guardian indicates that the following are considered critical success tools:
Usage and claims reporting
Health management program referrals
Centralized reporting portals
Accommodation for short-term disability, FMLA and other forms of absenteeism
Comprehensive return-to-work programs
Other tools that can support effective absence management include:
Dashboards showing presences and absences
Scheduling tools to fill open shifts caused by absences
Analytics to understand absence trends and reasons for absenteeism
In addition to selecting a solution with sufficient scope and regulatory risk mitigation, HR leaders should consider the ease-of-use before purchase. Convenient automation involving aspects like absence monitoring and guidance for administrators will further simplify the process. By selecting a solution that connects with other components of HR Information Systems (HRIS), such as payroll, timekeeping, scheduling and benefits administration, administrators can ensure data quality across payroll, benefits and other aspects affected by employee absences.
What to Expect From the Implementation Process
Software selection is just the first step toward reducing the administrative load of managing employee absences. HR leaders should establish reasonable expectations surrounding implementation time lines and processes.
Successful HR IT implementations require a knowledge of existing processes and procedures or at the very least documentation of business requirements. By understanding how your solution for managing absences will fit into your existing technology landscape, you can avoid costly integration issues that could cause delays or non-compliance risks. Adequate change management is necessary to ensure sufficient training and support as internal roles and priorities change.
Although results can vary drastically according to the solution and vendor chosen, a management solution that offers expert consulting and interoperability can improve outcomes. Systems that require self-directed training and custom integration work may require additional resources.
Absence management has long been a complex undertaking, but it no longer needs to be a drain on HR's resources. With the right solution and implementation expectations, HR leaders can shift priorities to where they matter most.