Wage Growth in the Information Industry Doesn't Change the Fundamentals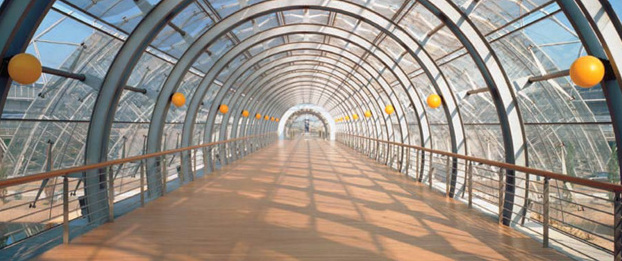 This article was updated on Aug. 23, 2018.

As the internet continues to fundamentally transform the economy, wage growth in the information industry endures. According to SelectUSA.gov, software and IT services account for over 7 percent of the U.S. GDP and account for close to 2 million of America's workers. These workers are highly educated and possess valuable, specialized skill sets. They also make a lot of money.
In fact, the information industry continues to experience labor force-leading wage growth. As per the ADP Research Institute® Q2 2018 Workforce Vitality Report, wage growth for job holders in the information industry was 5.5 percent compared to 3 percent across all industries.
Money + High Labor Demand = Wage Growth
There's nothing mysterious driving wage growth in the information industry. By now, many people are familiar with the type of salaries and compensation afforded to workers at big-name tech organizations like Google and Facebook, where, according to data compiled from Glassdoor.com by BusinessInsider.com, even interns can make around $6,000 a month.
These organizations all share an interest in capturing skill and talent and have the money necessary to compete with each other. Wages in the information industry are a classic example of how high demand relative to supply can affect the price of labor, and the result is a compensatory arms race with no real end in sight.
Now it's true that most IT organizations aren't household names with user bases numbering in the billions. In fact, according to SelectUSA.gov, 99 percent of these firms have fewer than 500 employees. But the same wage dynamics apply. In the information industry, skilled, qualified employees are worth a lot of money regardless of an organization's size. So while most businesses in the information industry can't offer a $120,000 starting salary for an entry-level position, those with successful recruitment programs will calibrate their offer letters to ensure their competitiveness. In markets where the labor pool can't meet demand, this will result in wage growth.
Retention Is Harder for Startups
Once the details of an offer letter have been agreed upon and everyone's signed off, retention becomes the goal. Keeping valuable employees around can be especially tricky in the information industry. Poaching is commonplace, fringe benefit disparities across organizations can be drastic, company cachet can play a significant role in employment decisions and there is a cultural apprehension toward spending too much time in one place.
Young businesses tend to run like startups, where long hours and relatively unimpressive compensation packages define the terms of employment. Assuming they stay solvent, organizations tend to grow out of this configuration as they mature. Organizations in startup mode tend to serve a dues-paying role in the career trajectories of non-executive employees.
Needless to say, startups experience a lot of turnover. For these organizations, retaining employees largely involves some combination of professional development and wrapping harried workers up in a heroic entrepreneurial narrative leading inexorably toward a pot of gold.
The Fundamentals Remain Aptly Named
For organizations operating at a more advanced stage, retention is still a matter of sticking to the fundamentals. Employee loyalty is less a function of adequate salary and benefits (though those are important factors) than it is a result of effective management and the presence of a nurturing and supportive culture.
Employees at mature organizations want to work for managers that reaffirm their values. Or, to be more precise, employees who work at organizations whose culture is contrary to their values will tend to leave in favor of someone offering competitive compensation and who more closely shares their values. But culture isn't enough; career development is also essential. Good employees tend to be easily bored self-starters. These people need to be given the space and opportunity to grow. Absent of opportunities to expand responsibility, they will spend their free time looking at job listings.
Wage growth in the information industry is showing no sign of abetting at any time in the near future. HR leaders would be wise to prepare for fierce competition for this type of talent and allocate the resources necessary to develop recruitment and retention strategies that can stand out in an ever-burgeoning crowd.