Generational Views on Retirement Could Shape Retirement Benefits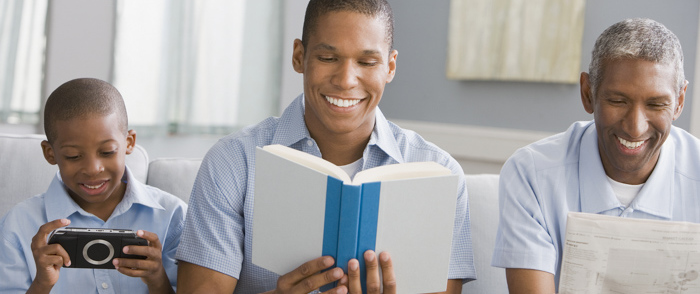 This article was updated on July 24, 2018.

Chief Human Resource Officers have an opportunity to attract and retain highly skilled talent by understanding generational views on retirement. Organizations spend considerable resources developing comprehensive benefit programs to attract and retain high-performing talent. But with a more complete understanding of generational similarities and differences, HR could alter retirement benefits and help employees take full advantage of them.
The Transamerica Center for Retirement Studies released the 15th Annual Transamerica Retirement Survey, covering differing generational views on retirement that CHROs should understand. Despite trends that employees are staying at jobs for shorter periods of time, it is possible for organizations to improve employee loyalty by providing the right retirement benefits that address the overlapping retirement needs of various generations.
Baby Boomers
Baby boomers (born between 1946 and 1964) enjoyed economic prosperity during the 1980s and 1990s. However, as they approached retirement, baby boomers faced the headwinds of the declining availability of the defined benefit plans, the "dot com" bubble burst of 2000 and the Great Recession of 2007 to 2009. Moreover, according to US News & World Report, pension plans totaling approximately $27 billion failed during the first decade of the 2000s. Retirement balances fell at a time when boomers did not have a lot of time to make up for the losses. Data from the Transamerica Center for Retirement Studies shows that boomer median retirement savings is $127,000; not enough to last, especially considering longer life expectancies. Baby boomers plan to continue working past the age of 65 not by choice, but because they believe they need the income and/or health benefits.
Generation X
Generation X (born between 1965 and 1979) is in a similar circumstance, though they have more time to catch up. Gen X is the first generation to grow up with the concept of a 401(k). But like baby boomers, Gen X has not saved enough for retirement. According to the Transamerica Center for Retirement Studies, Gen-X has only saved a median of $70,000 for retirement, not enough to make it to the expected $1 million needed. More than half don't plan to retire at age 65, and some don't count on retiring at all.
Millennials
Millennials (born between 1980 and 1995) are an optimistic bunch. Not only do they plan to have enough saved for retirement at or earlier than age 65, but they also plan to keep working after 65.
Wait. What?
Before you start thinking that millennials are blindly optimistic or just plain crazy, consider that millennials are getting off to a strong start in saving for retirement. The 15th Annual Transamerica Retirement Survey shows that 71 percent who are offered a 401(k) at work are using it, saving 8 percent of pay, and they started at age 22. Moreover, the Transamerica study shows that millennials take their retirement very seriously, with nearly two-thirds of millennials saying they would change jobs for better retirement benefits.
Millennials plan to work after retirement not because they expect to need the income, like baby boomers and Gen X, but because they want to keep working. According to the ADP Research Institute® Evolution of Work report, millennials are "guided by a search for meaning," not just a paycheck.
Generation Z
It is difficult to imagine Gen Z (born after 1995) worrying much about retirement, but they are. Barely out of high school, Gen Z appears to be less optimistic about their financial future than millennials. According to a Generation Z and Money Survey by Ameritrade, Gen Z is focused on the cost of college, with 46 percent surveyed worried about college loan debt. In fact, 36 percent don't think they will be able to pay for college. Moreover, 31 percent of Gen Z survey participants worry they may not be able to save enough to retire and 39 percent believe they cannot count on Social Security.
What Does That Mean for HR?
Although each generation has a different view about their preparedness for retirement, one theme overlaps all but the millennials: the worry that people will not have enough money saved for retirement.
With all the stress people experience worrying about retirement, it can become a distraction at work. Just as wellness programs can improve employees' health, which benefits both employee and employer, helping employees with financial wellness can offer similar mutual benefits.