Tips for Marketing Open Positions in a Digital Age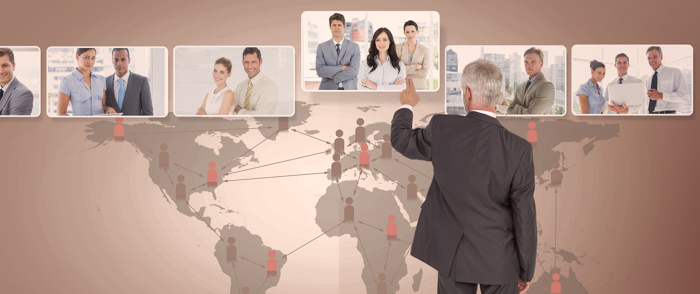 This article was updated on September 5, 2018.
It's common sense that amount of time you put into marketing open positions will typically yield you better candidates, but when you have a number of vacancies to fill, it can be difficult to find the time to manually put your open positions in front of job searchers. By staying current on HR technology trends and quickly transitioning to adopt applicable enhancements, you can help ensure your open jobs get filled by the ideal candidates.
Here are a few suggestions to shake up the way you advertise vacancies to internal and external candidates.
Create an Employment Brand
If you're looking to recruit the best talent, you should start with developing a strong employment "brand." A survey of CEOs by the Harvard Business Review revealed that 60 percent believed that the CEO is responsible for employer branding, which means your C-suite needs to buy into the power of brand storytelling. Do you have a company blog? Are you regularly communicating on social media? If not, open a new email, CC your upper-management and marketing team and plan a meeting in the immediate future to build a content marketing plan.
According to Glassdoor, 69 percent of survey respondents report being "likely to apply to a job if the employer actively manages its employer brand." But what really intrigues them enough about your brand to apply for vacant positions? Consider sharing the following stories to generate some excitement about your organization:
Community-involvement stories
Behind-the-scenes views of how your product is made
Employee interviews or shadowing stories
Industry "how-to" content
Shareable statistics from industry surveys
Remember this content should be engaging, promote open communication with your followers and be constantly shared by your team across your social channels.
Market to Passive Talent
For decades, HR departments have been spending their recruitment budgets marketing open positions to active job seekers. But in today's recruiting environment, it's just as crucial to market job opportunities to passive talent, which is why building a brand is so important.
When you're trying to hire the best candidates, getting your job vacancies in front of the right talent is more important than putting it in front of someone who is actively searching. So how do you market open positions to passive talent? Strategic sourcing. Use tools such as LinkedIn to source ideal candidates by searching for keywords relevant to your open position, and actively encourage and even incentivize your employees to refer people in the industry they know.
Another way to strategically source qualified candidates is by creating talent communities. First, select a platform that is easy to manage. Possibilities include using your own website's career page if it's dynamic and can foster a community. If you need an off-site platform, consider creating a Facebook or LinkedIn group. Invite current and former employees, current applicants, recruiters and hiring managers. Then, foster conversation. Encourage the community to post updates and engage in discussions. Starting a talent community often requires up-front work; however, the investment can pay off later when you have a thriving talent pool from which to choose.
Prioritize Social Media Ads
If you're looking to recruit the best talent, you should think like your marketing and sales departments. Target ideal "leads" with social media advertisements. Consider asking one of your inbound marketers to train you on how to create ads on Facebook, Twitter and LinkedIn. They'll be similar to your job postings, but will use specific keywords in the copy.
The best part about social media recruitment is that you can target your advertisements to specific groups of people and create different ads for different audiences. Unlike traditional job advertisements, you're in control of your audience with social media advertising.
Digitize the Application
Your application process needs to be digital and easy to use, or people won't apply. The workforce is now dominated by young professionals who expect digital applications. If you capture their attention with your brand-building activities, strategic sourcing or social media advertising, don't lose it with an old-school approach to hiring. These days, paper applications are just wasting your HR staff's time. Additionally, most systems have analytics tools to narrow down the search before your HR staff even begins to sort through the pool of applicants.
Develop Talent Internally
Developing talent from within your business at all times is also vital. Create in-house training sessions for employees interested in changing the scope of their jobs. If you have a software tester who is interested in learning how to program, allow them to train in the office or sponsor the cost of their education at a local college. Sourcing internally will save you money in recruitment and employee productivity. You'll also have performance records that will ensure they are actually ideal candidates before they change positions.
To help ensure that you are properly marketing open positions internally, you need to make sure your employees actually know what positions are available. If you aren't actively marketing open positions on your intranet or employee newsletter, no one will know what's available. It's time to team up with your marketing department. If you utilize their skills, education and technological knowledge to inform how you'll approach your recruitment needs, you'll have an even better chance to snag the best and brightest.
Not all organizations have structured their recruitment efforts from within, however. If building this capability in-house is not aligned with your organization's business strategy, work with a recruitment partner who can deploy these marketing best practices to engage top talent.