The Best Places to Work? 7 Transferable Suggestions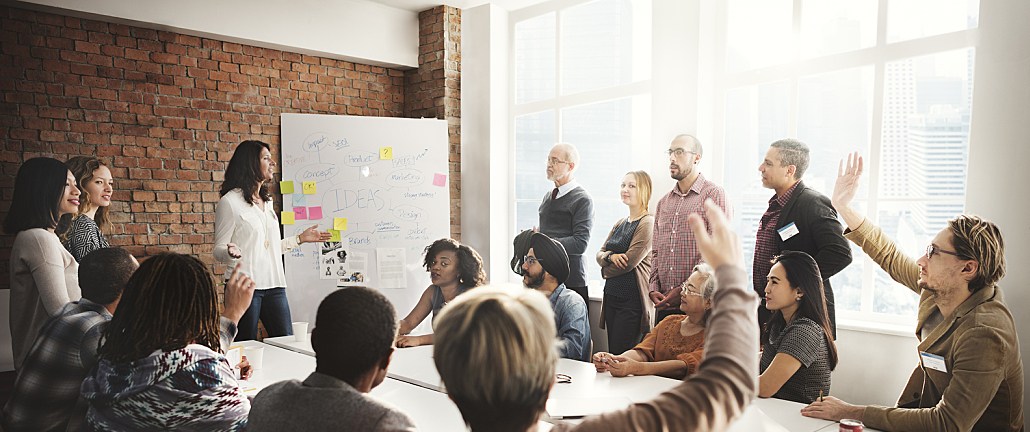 If you look at any of those annual lists of the best places to work, such as Fortune's 100 Best Companies to Work For, some common themes invariably emerge. Those considered to be the best places to work have loyal, engaged employees who generally agree that "we" as an organization make a difference in the world, and that "I" as an employee make a difference within the organization.
Perhaps unsurprisingly, the top organization on this year's list was Google, which offers employees a collaborative, fun work environment, generous compensation packages, as well as flexibility and freedom-with-responsibility.
So what else, you might ask, differentiates the haves and the have nots?
Here are seven of the most potent traits top-performing organizations share:
1. Clearly Defined Purpose
Employees are more engaged and productive when they understand the meaning of their work, and this is even truer among younger-skewing employees. Retailer Recreational Equipment Inc. (REI), #26 on the list, offers its employees a mission of fostering connection with the outdoors. While the company sells outdoor equipment, it also gives grants to employees to pursue outdoor activities and trips and encourages employees to teach classes in outdoor skills to customers. In that way, REI turns its employees into brand ambassadors.
2. Empowered Employees
If you can find ways to leverage what your employees know, they can use their discretion to provide better service to your customers. The Container Store, #14 on the list, invests heavily in training its frontline employees to act as storage consultants, who can suggest the best solutions for customers. If you give your employees the freedom to share their expertise, it will provide a more personalized customer experience and create an atmosphere of empowerment and accountability for your employees.
3. A Culture of Sharing
Great ideas can come from anywhere, especially from employees working closest with customers. The best organizations share knowledge at all levels within the company, going up, down and even around if necessary. Service firm Burns & McDonnell (#16 on the list), designates a shadow group of high-potential employees from different business areas to interact with the CEO to provide feedback on ideas and decisions. This structure supports enterprise-wide communication/sharing and gives every employee a feeling of ownership as initiatives are rolled out.
4. Customer Appreciation
All your employees should understand how their work affects the customer. Biotech company Genentech (#11 on the list) invites patients who use their drugs to interact directly with their employees at lunchtime. Seeing the patients, and hearing their very personal stories, helps employees put a face to what they're doing each workday. Indeed, Genentech places posters of patients all over the workplace to give employees a complete understanding of the effect they have on real people's lives.
5. A Community, Not Just a Workplace
Employees should have a strong feeling of pride and belonging, and you can build a feeling concept of community by encouraging employees to interact in formal and informal ways, through eating, volunteering their skills or socializing. St. Jude's Children's Research Hospital (#35 on the list) offers something called "Judefest," a free outdoor concert series during lunch that provides a format for employees to eat together and connect outside of normal work-related channels.
6. Employee Recognition
Offering appreciation and gratitude may be the most inexpensive and overlooked way to engage your employees. Quicken Loans (#5 on the list) CEO Bill Emerson sends hand-signed cards to every employee who has a work anniversary. Their employees also receive gift cards, which grow in value according to their experience. An employee with 20 years of service receives a $500 gift card, a personalized cake, two-dozen roses and balloons. It's tough to feel under-appreciated when your CEO is sending you balloons!
7. Improved HCM Technology
Employees, especially younger-skewing ones, appreciate the benefits of cutting-edge technology. Tech can also drive employee engagement. For example, having a fully integrated HCM system that allows HR reps to gain insights quickly can also help optimize employee engagement. This same technology can even free up HR professionals from repetitive, administrative tasks so they can focus on what's most important: building a welcoming culture that engages employees and identifying and nurturing top talent.
Although all the practices listed above originate with large organizations, their concepts transcend size. Give your employees a defined role, a purpose they can believe in and a community they know supports them, as well as the latest technology, and your employees won't need to consult a list to know they've found the best place to work.