Solving 4 Common Open Enrollment Challenges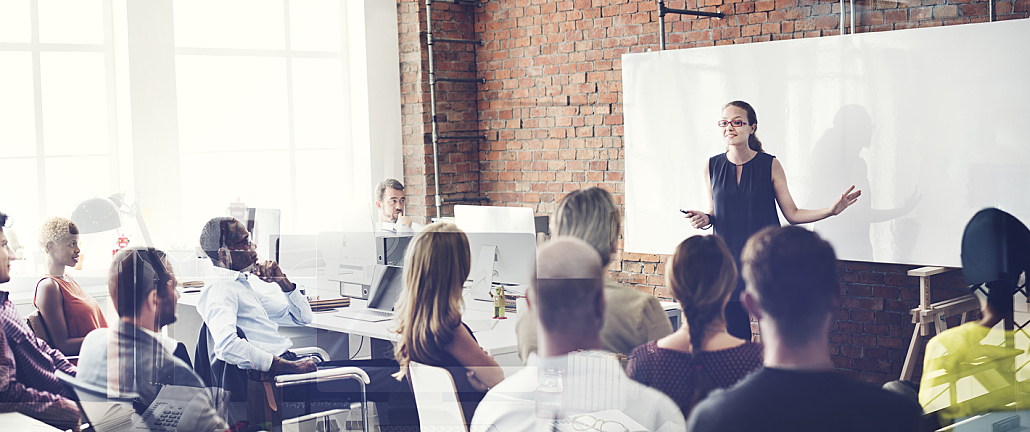 What's the least wonderful time of the year? For 82 percent of HR leaders, it's open enrollment, according to GuideSpark. Effectively managing open enrollment challenges can strain resources. In fact, GuideSpark indicates three-quarters of CHROs report their teams spend "a lot of time" just answering questions.
As annual enrollment periods approach, it isn't the time for HR leaders to take a passive stance. Instead, the months leading up to open enrollment are an important season for preparation. Depending on your pain points, this could mean the adoption of new technologies, streamlining processes or creating plans around tight budgets.
What HR Leaders Struggle With During Open Enrollment
Between budget limitations and the challenges of tailoring communications to diverse employee populations, there's no shortage of pain points. However, the GuideSpark study of HR leaders reported that the top challenges include:
Communicating complex topics (63 percent)
Timing employee engagement (50 percent)
Fielding employee questions (34 percent)
Insufficient resources (27 percent)
To help you transform your experience, here are some common challenges and how to solve them.
1. Communications
Effectively communicating via benefits materials can be difficult. They are typically dry and technical, and simply mailing out 80-page packets doesn't guarantee employees will understand those materials. So it's no surprise that 88 percent of organizations surveyed by The ADP Research Institute® believe that incorporating decision support tools increases comprehension, while 80 percent believe they increase engagement. These technologies include flexible spending account (FSA) calculators, plan comparisons and wellness modeling.
2. Employee Engagement
Keeping talent engaged during open enrollment is vital to meeting key success metrics. It also may be crucial to improving happiness and productivity across the organization. Employees who view their total reward, including pay and benefits, as competitive are two-and-a-half times more engaged, according to AON.
Leon Vergnes, senior vice president and general manager of EMEA ADP ES International, believes that a key to engagement is "using the latest technology and innovations." By using technology to drive your open enrollment, from data-driven customized communications to smarter self-service tools, you can help increase satisfaction among employees.
3. Fielding Questions
A high volume of calls can seem like a natural byproduct of open enrollment periods. Investing in more technology may seem like an additional layer of complexity that employees may need assistance with, but HR leaders could be surprised by what the case studies have to say.
Baker Hughes, a large organization in the energy industry, discovered that "30- and 60-page printed guides" were not the solution to employee benefits education, as reported by GuideSpark. A move to multimedia and web-based communications, including an intranet, infographics and video library, ultimately reduced their HR support calls by 38 percent, while generating a lift in other program metrics, including a 77 percent reduction in overall costs.
4. Resource Scarcity
Only 57 percent of large organizations even have a dedicated budget for benefit plan communications; however, the vast majority are choosing to combat resource poverty with self-service technology offerings. Eighty-six percent of organizations believe that 24/7 web portal access to benefits information is important and, in many cases, cheaper than town hall meeting-style education tactics.
For some, exhaustive resource utilization can be connected to poor technologies. Sharon Phillips, manager of corporate payroll at Student Transportation of America, reported that centralized human capital management (HCM) technology proved a crucial acquisition for her organization, which has 146 locations. Internally, their acquisition supported increased accuracy in the data on their 14,000 employees.
What's the Solution to Open Enrollment Challenges?
For organizations facing the most common enrollment pain points, smarter technology could be the solution. Using a single vendor for HCM technologies can create a unified experience for employees while providing accurate oversight into program success metrics for HR leaders. Much like Phillips experienced, gaining a centralized portal can significantly simplify program management by eliminating the time and cost associated with data compilation.
While resource scarcity is likely to be a constant challenge, improving HR productivity can significantly ease the pain of program administration. By combining full oversight into your employee demographics with self-serve tools, HR leaders can shift their focus from answering questions to improving workflows and implementing changes.