Summer Staffing Considerations: Communicating Bad News to Employees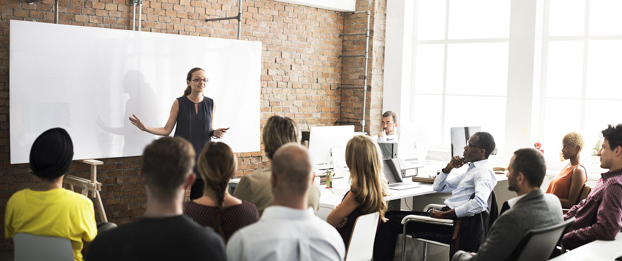 This article was updated on September 5, 2018.
For organizations that confront a slow season as the weather heats up, summer staffing considerations usually mean cutting back on hours or laying off workers. While adjusting to this seasonality may be tough for HR leaders, effectively communicating the necessary staffing changes is paramount. As in all change management processes, communication that's honest, consistent and timely should find the most success.
How to Communicate Summer Staffing Changes
Chances are good that staff already know summer is your slow season, and will have anticipated a degree of change. That should help you make your case, but you should be informing employees all year long about how anticipated drops in demand for your products or services may impact staffing.
No matter the type of staffing changes you decide to implement, your workers may view them as bad news. So what steps should you take to communicate summer staffing considerations to employees effectively?
Here are five steps for effective communication with employees.
1. Be Direct
You should start by making clear communication with workers a priority from the beginning of your staffing deliberations. Communication strategy can't wait until the end. It should be baked into the staffing decision-making process from the beginning. As Inc.com points out, "Too often, qualified communicators are involved after backlash is in full force, when the leaks and rumor mills are rampant."
2. Be Honest
We live in a world where political spin is rampant. Your employees will see right through any effort to spin bad news as something it's not. Clear, direct and honest communication will be heard and respected. Be completely transparent about what's changing and why those changes are needed. To do otherwise will likely make workers feel undervalued and resentful.
3. Answer the "Why" First
A successful HR communication should anticipate employee feelings, comments and questions. Before you describe what staffing changes you'll be making, carefully explain why you're making them. That will likely be the first question workers have. Questions like "How will these changes impact me?" and "What will I need to do now?" will likely follow. Have responses ready for those and other relevant questions.
Be prepared to listen to negative feedback, as well. Becoming defensive or argumentative will only make a tough situation worse.
Leaders should also be mindful of tone and body language. Saying you're being open and honest and showing it are two different things. Hiding behind a podium, keeping your arms crossed and other closed-off body language sends your audience mixed messages. They may not believe what you're saying.
4. If There's a Messenger to Shoot, Let It Be You
Bad news should be relayed in person whenever possible. Whether in small groups to promote interaction or in larger groups so everyone receives the same message, it should take place in a setting that allows for direct employee feedback. Openly seeking employee feedback, and actually using it to improve things, shows respect for employees and will help reduce negativity.
5. Overcommunicate
When it comes to difficult employee conversations, the more varied and effusive the communication the better. According to Inc.com, HR leadership should "remember to use a variety of communication pathways and vehicles. Some organizations make an enormous mistake in using only one vehicle, such as e-mail or intranet. Redundancy and repetition are helpful in creating an effective communication program."
While communicating about staffing changes necessitated by a summer slowdown is never easy, taking time to plan and deliver your messages and including your employees in the conversation should help you better preserve employee engagement and productivity during times of transition.