Finding the Right Way to Implement Change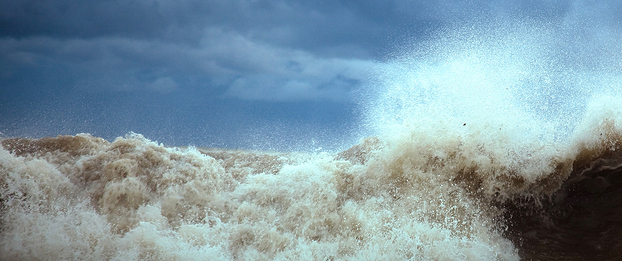 Change can be challenging, and managing change for your business is no exception. These days, the marketplace is filling up fast with methodologies and advice to optimize your change management practices. In contrast to top-down, executive-oriented change methodologies, employee training and development is one of the more common tools at the disposal of change management experts to help translate strategic change to tactical behaviors and operational impact.
Successful Change Focuses on Management and Execution
One barrier to creating successful change has been an overemphasis on leadership versus management and on strategy versus execution. Five senior leaders may make the decision to change, but success requires the buy-in and coordinated activity of hundreds, or even thousands, of employees. Organizations can spend months on "executive alignment" without ever engaging the question of how a tailored and relevant change message is going to navigate multiple levels of hierarchy to reach a front-line employee in a format that can be easily understood, acted upon and remembered for months after launch.
Training Sessions Can Be Essential
Many organizations still have a baseline training function that is churning away on topics related to safety, ethics, compliance and more. Because they engage front-line employees on key information that must be communicated regularly, training teams have maintained close ties with front-line managers. They likely know how to reach your front-line people with practical, immediately applicable content. This can include groups that are notoriously hard to reach with traditional email. Workers on the floor (in hospitals, services, retail and manufacturing) can often be immune to corporate emails for a range of reasons. Employee training and development functions should have standing processes to ensure they can reach everyone.
Reaching Front-Line Managers and Their Reports
Training encourages the development of content that is behaviorally based and outcome driven. It engages front-line managers, who are critical in conveying a tone of optimism and confidence to combat the natural skepticism that most people feel when confronted with change. It provides a safe environment for employees to work out how to translate a strategic imperative into actions they can put to work every day.
Additionally, attendance and participation in employee training and development programs is more easily monitored, so you can quickly identify areas that are not getting involved. This is in sharp contrast to top-down communication cascades, which are notoriously hard to benchmark and measure.
Best Practices When Using Training to Promote Change
The following are best practices to consider when choosing to leverage employee training and development to support change efforts:
Present training close to the time you expect change in behavior.
Engage front-line managers first and separately from their direct reports. Treat managers like leaders and teach them protocol if employees resist change.
Focus training on measurable behaviors and outcomes. Employees can be overwhelmed with general information — what are the handful of new behaviors you need to see in order to be successful?
Acknowledge the obstacles to creating successful change and enlist employee help in gathering regular feedback and insight.
Put tone above content. Despite the need to focus training on behaviors, never lose sight of the fact that successful change is driven more by emotions than reason.
Consistent application of these practices can help your organization manage natural change resistance. The sooner you can translate change into action and action into outcomes, the sooner you can start to promote success stories that establish momentum. For many organizations, that virtuous cycle can find a powerful catalyst in employee training and development programs.
Stay up-to-date on the latest workforce trends and insights for HR leaders: subscribe to our monthly e-newsletter.