Ready for Global Expansion? Only If You Have the Right Talent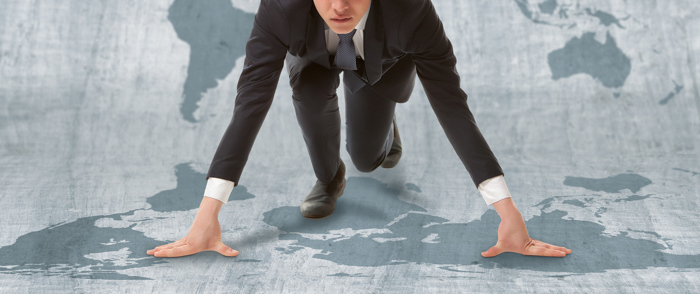 This article was updated on July 30, 2018.
If a midsized business wants to continue growing, it must get ready for global expansion. Growing into global markets can seem daunting, but it can be done if the organization plans ahead, develops the right strategies and executes it with the right people.
According to the Business Development Bank of Canada, businesses can expand internationally to fast-growing markets, but it "takes careful planning." It is a cross-functional effort that requires participation from several functions, including human resources, which can ensure the organization is ready for global expansion by putting into place the right processes and talent to support the execution.
Organizational Readiness
There are many aspects of a globalization strategy on which HR can take the lead. According to Forbes, an organization must consider cultural differences that include languages, regulations and customs to "ensure employees are engaged and executing" organizational plans. Even if a midsized enterprise has the right products, pricing model, corporate strategy, financial models and legal structures in place, success will be difficult to achieve without the talent and human resource operations to support those plans.
HR leaders can start by ensuring that the right organizational structure is in place, which includes ownership and reporting lines of accountability. An assessment of roles and people to fill those roles should also be part of the process. A competitive and locally appropriate compensation and benefits plan is required to attract the right talent to fill those roles. The HR team should update existing handbooks with policies and procedures that comply with local laws and customs, as well.
Cultural Preparation
There's no shortage of potential cultural blunders that are possible while conducting business globally. Even if unintentional, a lack of cultural understanding can lead to problems ranging from simple misunderstandings to offensive, relationship-destroying behavior. Those interactions can hurt global business relationships and prevent growth. HR leadership should develop cultural learning opportunities for all employees involved in the global expansion initiative. It might even make sense to bring in an expert in cultural awareness to conduct workshops.
Who Will Own the Global Expansion Initiative
One of the most important decisions for HR leadership will be to help determine who will own the global expansion initiative. Finding the right person may require a talent assessment to determine who in the organization has the skills and experience to be assigned the role. The organization may not have the necessary talent internally. And if it does, it may not be obvious who that person is. A talent assessment will help determine whether such a role can be staffed with in-house talent or whether someone needs to be hired in local markets to drive the expansion.
In preparing for the complexities of a global expansion, most executive teams will naturally focus on business strategies, product/market fit, sales models, legal structures and local regulations. HR leadership can be an invaluable cornerstone of the process, keeping the organization on track to be ready for global expansion by gathering the right mix of talent and making sure that talent is situated exactly where it needs to be.