May National Employment Report: Is 2016 Job Growth Starting to Wane?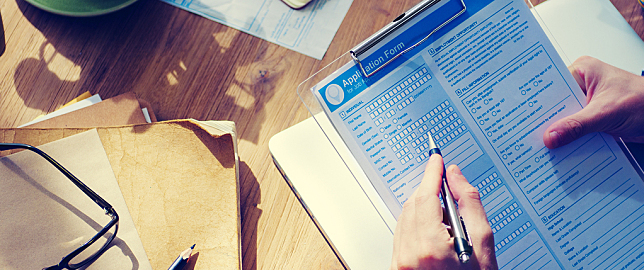 While private sector employment increased by 173,000 positions in May, possible signs of sputtering growth are worth taking note, according to the ADP Research Institute® May ADP National Employment Report® (NER). Although this overall increase is up from April's 166,000 positions added, "Job creation appears to have slowed as we move further into 2016," according to Ahu Yildirmaz, VP and head of the ADP Research Institute. Yildirmaz attributes the waning growth to global economic conditions and "a tightening labor market for skilled workers."
Large organizations added just 34,000 positions, which was an increase over April's 25,000. The goods-producing sector lost 1,000 jobs, and manufacturing dropped 3,000, but this was still fewer than the 7,000 and 10,000 lost in April. No matter the losses, a second consecutive month of delayed gains may worry some. However, many economists aren't fully concerned. "Job growth has moderated this spring," admits Mark Zandi, chief economist of Moody's Analytics, who points to job losses in energy, manufacturing and "circumspect hiring" in retail. However, he's confident that "job growth remains strong enough to reduce underemployment."
Who's Feeling the Skilled Worker Pinch?
Is it possible that disappointing growth in the goods-producing sector is at least partially caused by talent shortages? The answer appears to be a hesitant yes. While talent shortages aren't concentrated by organizational size, according to Business Insider, the Beige Book reports that professionals are at a particular premium in "information technology, skilled construction, and manufacturing trades," with regional variation in impact. According to a Manpowergroup survey cited by JSOnline, 48 percent of employers report that talent shortages have a "medium to high" impact on their businesses, regardless of organizational size.
In the construction sector, which added 13,000 positions in May, there's a sense of being "out of balance," according to the Chicago Tribune. While the industry is only about 74 percent the size it was prior to the recession, the Chicago Tribune reports that project leads indicated they're unable to find the workers to meet "project demand."
The Federal Reserve's Beige Book reports that even with mixed outlooks for manufacturing, talent shortages and high voluntary turnover has created some of the strongest wage pressures for employers.
Federal Reserve Considers "Stable" Conditions
Speculation has run for months that the Federal Reserve would soon raise interest rates. According to Newsmax, Paul Ashworth, U.S. Chief Economist of Capital Economics in Toronto, echoed Zandi's sentiments that the market is trending in a generally positive direction. He stated "labor market conditions are stable, which is all the reassurance the Fed will need to act soon."
While it's unclear exactly when the interest rate increases will take place, organizations may want to keep an eye on it. A single rate increase is generally viewed as a tool to prevent future economic downturns. As Fortune highlights, chaos is unlikely to result from a single interest rate increase. However, multiple rate increases can lead to decreased availability of funding needed for organizations to "maintain and run their operations." Multiple increases could also result in stock market challenges and drops in investor confidence.
Of course, a single rate hike is unlikely to significantly impact large employers, but understanding the possibility and the potential impact of multiple rate increases is worth noting. In the meantime, anticipation of the Federal Reserve's activity is still largely speculation.
What's Next for U.S. Employers?
Many conditions that have influenced the U.S. labor market in recent months are posting slight signs of recovery. For example, according to UPI, the North Dakota oil rig count is now up 10 percent, as crude oil prices have recovered to a point above $50 per barrel. After months of a strong global U.S. dollar, it's recently dropped 1.7 percent, according to the Wall Street Journal. By all accounts, the outlook for the U.S. labor market isn't negative. For U.S.-based HR leaders facing regional or skilled-based talent shortages, the key to survival in the months to come is likely developing a strong talent strategy. Better tools for recruitment and retention can combat worker shortages, even among uncertain global and domestic conditions like Federal interest rates, global currency exchange and oil prices.
---