Technology for Employee Learning: 3 Ways CHROs Can Improve Continuing Education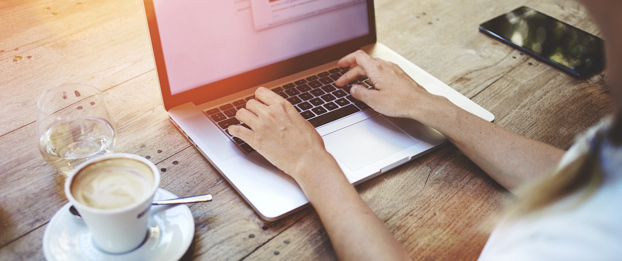 This article was updated on August 5, 2018.
Adopting technology for employee learning has taken a place on the back burner at many organizations because of HR leadership's continued focus on employee recruitment and retention strategies. But HR leaders can't lose focus on the importance of continuing education as an invaluable tool for those very strategies.
According to the ADP Research Institute® report, The Evolution of Work: The Changing Nature of the Global Workplace, 82 percent of employees have "positive" feelings about a future where "people will use tech to learn anything, anytime, anywhere." Today's employees are clearly eager to learn and acquire new skills, and the adoption of technology to enable employee learning allows organizations to elevate employee happiness while improving their ability to retain talent.
For example, according to London-based CityAm, out of 2,000 people considering switching companies in the next year, a primary motivator is a desire for professional growth, with 41 percent of employees considering defecting because they want to push their career forward, while another 32 percent just feel "bored" by their job.
To strengthen your retention strategy and reduce the risks of employee churn, improving your organization's training programs could be just what you need to heighten employee engagement and keep your employees happy right where they are. Thanks to an abundance of new technologies for professional education, implementing new programs should be easier than ever before.
Here are three technologies that HR leaders can employ to both engage and educate the workforce:
1. Mobile Technologies
Not all employees learn in the same way, and not all have time to gather for a traditional lecture. So facilitating on-demand learning via a mobile application could lead to significantly better knowledge retention for employees across a wide variety of industries. CHROs can also gain insight into employee knowledge on an enterprise-wide and individual basis.
The Atlantic reports that auto parts chain Pep Boys has implemented a voluntary-use, mobile-based education system that trains employees on theft. Employees can choose to complete game-like learning sessions via smart phone in "just three minutes a day." In addition to a $20 million theft reduction within a year of implementation, Pep Boy's HR team gained access to a trove of insights on employee engagement with the application.
2. Social Platforms
According to LinkedIn, only an estimated 4.2 percent of corporate learning hours are delivered in a social- or community-based setting. SimplyPsychology notes that the value of a community setting for learning, known as "social learning theory," has been observed for several decades as a tool for increasing the likelihood that individuals will adopt new behaviors. By integrating social concepts with your technology for employee learning, HR leaders can encourage community-based learning and strengthen the potential for teamwork.
3. Comprehensive Resources
Creating lasting behavioral changes can be the most effective way to realize returns from employee education efforts. The University Medical Center (UMC) in Lubbock, Texas, for instance, has taken a personal approach to improving employee knowledge, according to HealthcareIT News. To implement large-scale behavioral changes as part of information security awareness, employees are provided with comprehensive resources to "to use at home for finances, ID protection and online privacy," in hopes of employees extending their new-found knowledge to the hospital.
And it seems to be working. Phil Alexander, information security officer for the hospital, says employees have become more aware of cybersecurity, asking questions.
In a tightening talent market, HR leaders must focus on ways to retain and attract talent, including the use of improved employee education opportunities. With the acquisition of technologies for education, HR teams can manage costs of improved educational efforts and increase the impact of those continuing education opportunities.