Modernize Onboarding to Accelerate New Hire Engagement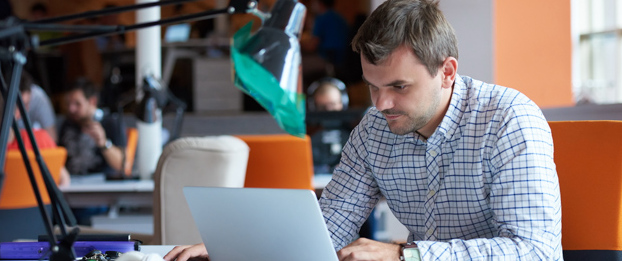 This article was updated on July 26, 2018.
The onboarding process is in need of an overhaul. In too many organizations, paper forms are de rigueur, while in others, employee progress tracking processes are disorganized or onboarding processes are delayed when employees begin work. A more modern approach could help alleviate these issues and transform new employees into ready-and-able contributors in a more timely manner.
It's time to update onboarding.
Consider the Time Investment
A great jumping-off point to start improving your onboarding process is to consider the amount of time needed for new hires to be trained. A big part of getting acclimated is getting to know not just what the responsibilities will be on the job, but getting to know what a day in the life on the job is like. This is part-and-parcel of what onboarding is about, and HR is not necessarily the only source for this type of information.
According to the ADP report, The Human Touch Drives Onboarding Success, managers spend the equivalent of 7 days onboarding a new hire while HR spends 4 days - both working hand-in-hand with the new employee to complete paperwork and policy acknowledgements and build an understanding of team culture, expectations and success factors.
"Managers spend more time than anybody onboarding a new employee," said Alex Outwater, senior director of product marketing for ADP. "When you start a job ... you have to learn all these new things, and the manager is the one who facilitates a lot of that."
Outwater added that organizations should not think of onboarding as just an administrative process. "Rather, think about it as becoming acclimated to the company," said Outwater. "And the manager does a lot of that. HR is the facilitator, and ensures the critical administrative stuff gets done, but the manager is the one who absorbs most of the effort around onboarding."
The ADP study found that reducing time spent on onboarding and getting new hires productive right away are two of the top three "manager desired" attributes of an onboarding program. Gathering managers' input into creating an optimal onboarding system is key.
Digital vs. Analog
Outwater says it's important to ask, "What does onboarding look like? What are the things that need to get accomplished to ensure the new employee gets off to a strong start?"
Onboarding is sometimes accomplished face-to-face; other times, it's more digitally based.
"It depends upon the type of worker and the type of industry," Outwater said. "So, there's no one-size-fits-all answer. As technology continues to drive more interconnectivity across both personal and work lives, many organizatioins are finding that a digital onboarding process can deliver a more seamless and comprehensive experience for the employee, manager and HR."
Ditch the Forms
Completing new-hire forms is a necessity, but that doesn't mean the process has to be unwieldy. You can automate this aspect of the onboarding process and make all the forms available in a self-service portal. Also consider providing learning opportunities through videos. Resources like these make the onboarding process meaningful and help new talent become engaged and ready to contribute as quickly as possible.
If you update onboarding, it's a great opportunity to drive employee engagement, not just from the date of hire, but even before the first day on the job. With a digital system created through the combined efforts of managers and HR, new employees will be set up to succeed in their new jobs and understand they are an important part of the team right off the bat.