7 Ways to Build a World-Class Shared Services Center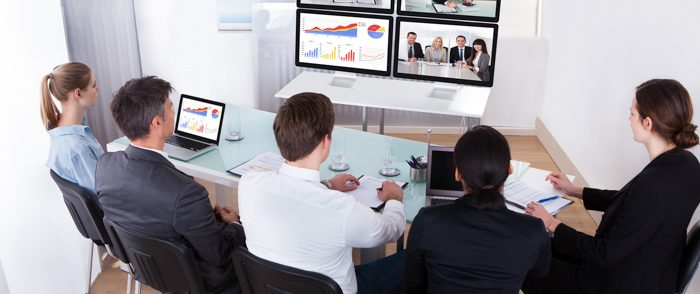 This article was updated on September 3, 2018.
Building a shared services function used to be all about saving money. But there are many other drivers of success. Delivering quality while still following best practice is just as important as cost containment for today's large multinational enterprises.
In the past, moving work to a shared services center (SSC) was primarily driven by cost-containment, standardization and process improvement initiatives. This impetus is shifting as global enterprises discover that previously cost-effective locations are less so as the competition for skilled labor in those locales has gradually driven labor costs up.
Another important emerging factor is new technologies, which offer opportunities to dramatically increase the cost efficiency of an SSC, while decreasing the importance of labor arbitrage. So what's a global business to do? I believe there are seven attributes that world-class SSCs should consistently embody to help drive success:
1. Skilled People
Any business solution is only as good as the people who deliver it, and shared services centers are no different. An educated, highly skilled workforce is essential to successfully drive the other fundamental elements that comprise a top-notch SSC. Experts in shared services technologies, customer relations, employee engagement and quality assurance form the foundation for a center of excellence within a shared service center.
2. Effective Leadership
While having experts who deal with clients on the front line is important, having leaders who can run the operational side is invaluable. Adept managers can resolve day-to-day issues and help continuously improve processes.
3. Trained Compliance Experts
Maintaining compliant solutions in regions where legislation changes monthly can be extremely challenging. That's why it is essential to have trained subject matter experts who can monitor compliance updates and implement those changes across a shared services model to benefit every client.
4. Specialized Customer Relations
Here the challenge is more than just providing in-language support for clients — although having experts who speak more than one language can be a huge competitive asset. Can your experts discuss technology issues with very sophisticated clients? Can they discuss issues like system configuration and maintenance, case resolution and change requests, or technical root-cause analysis? Can they help on a strategic level? Can your experts drive internal performance and quality resolutions? These factors are the crux of quality customer relations, and have proven to be highly valued by customers.
5. High Employee Engagement
Typically, shared services centers are large organizations. It is critical to maintain a high level of employee engagement to avoid disruptions. If employee turnover is too high, maintaining quality support is very challenging. It's crucial to focus on HR management and performance management, offer robust training and provide employees with opportunities for professional development. It's not too simple a statement to say that satisfied shared services staff result in satisfied clients.
6. Leading-Edge Systems and Technology
In a lot of discussions lately about the future of the shared services model, it has become apparent that chasing better value labor is no longer sustainable. New technology is the trend now, and we are seeing the impact of technology as it enables virtual teams, encourages the use of crowdsourcing and leverages social media.
New technology is making its mark as well. One promising area is robotic process automation (RPA), which eventually may enable shared services centers to further reduce costs. KPMG explored the rise of RPA, calling it "the direction in which the innovation wave is headed."
7. Productive Client Partnerships
At the heart of the shared services model is collaboration between the service provider and the client. Our duty is to be knowledgeable, but shared services can only succeed when you have equally skilled, knowledgeable partners. Many of the issues between clients and shared services providers arise from a lack of communication and trust between them. Only a continuous exchange of knowledge and communication between teams can build a relationship of trust and cooperation.
Ideally, clients of shared services centers should expect access to all of this expertise and support. A Center of Excellence, along with a strong client relations organization, which is integrated or closely collaborating with a SSC, can help ensure that your SSC is moving the right direction across all seven pillars.
Today's multinational businesses want to partner with service providers who can give them access to: scalable, highly efficient services and support; service-line-specific and country-specific specialists in their time zone; compliance subject matter experts and accurate, lean processes that can help their global businesses succeed.
This article was written by Todd Horvath, President Multinational Clients at ADP. Another version of this article appeared on Personnel Today. This edited version appears here with permission.