Formalizing an Innovation Program Begins With Open Culture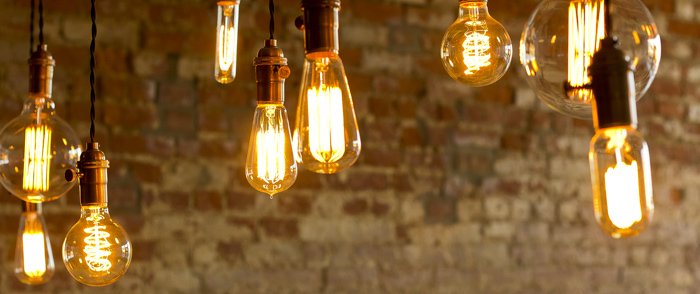 This article was updated on July 20, 2018.
Where can organizations turn to find innovative ideas that will actually be viable and drive their organizations to the top? The answer is probably simpler than you think: formalizing an innovation program for your employees.
Your employees know their area of the organization better than anyone, and therefore often have a multitude of ideas about how to improve efficiency, interface with customers more effectively or enhance existing products. The problem is that employees have no avenue to deliver their innovative ideas, believe their ideas will ultimately fall on deaf ears or feel the potential for embarrassment is too high. Therefore, it's incumbent upon HR leadership to provide employees a direct and well-publicized innovation program, providing employees license to express how they might improve the organization.
Formalizing an innovation program can be difficult. Whether you implement a digital suggestion box, promote inter-office hackathons (as Fast Company encourages) create innovation tournaments (which way or may not work, according to Knowlege@Wharton) or give employees one day per week to work on anything they want (as 3M and Google do, according to Business Insider), there is no definitive "right way" to mine for innovative gold from within.
No matter what direction you choose to go while formalizing an innovation program, it should at least contain these main elements:
Create a Culture of Openness
Innovation programs of any kind will likely fail in a closed, siloed organization. If people don't feel empowered by a culture of openness and trust, they won't feel comfortable participating. Employee participation is key to the success of formalizing an innovation program. So, work with the executive team to improve trust in the organization.
Management expert Ken Blanchard outlines a set of "trust builders" that organizations can use. Giving credit, listening, setting clear goals, being honest and following through are all important aspects to consider.
"When you have trusting relationships between your team members and their leaders, you have the foundation for building a successful organization with higher levels of collaboration, increased creativity and risk-taking, more effective execution of business strategy, and increased commitment and loyalty to your company," he states. When it comes to empowering employees to share their ideas about how to improve the organization, people must believe they can trust leadership and the organization.
Get the Crowd Involved
Once employees begin to share, there must be a way to evaluate ideas based on criteria that meshes with the strategic direction of the organization. This process needs to be as scalable and as automated as possible, otherwise it creates overhead for the team running the program.
According to Spigit, a maker of crowdsourcing software, Cambia Health Solutions saved millions through process improvements and increased engagement using innovation management software, which assists in gathering and filtering ideas based on employee collaboration and objective evaluation criteria. Cambia Health Solutions used this software to enable the crowdsourcing of ideas, which not only changed the way employees thought about innovation, but increased employee engagement around innovation that led to a return on value of $171 million.
With the right system, employees from anywhere in an organization can provide suggestions and help you determine what areas need specific attention. This leaves you with only the best ideas to evaluate, rather than sorting through every one.
Roll Out the Rewards
Once new suggestions start to become reality, it's time to consider rewarding employees for the value their ideas have added to the organization. According to Harvard Business Review (HBR), an effective way to reward employees for ideas is by making the incentive based on the value of the idea implemented. In other words, the incentive should be based on results, not activity.
Small incentives are better than large incentives. "High powered rewards" look good on the surface but produce so many ideas that an organization can get bogged down in a "congested project pipeline" effect. According to HBR, "You are better off implementing low-powered rewards, which are much cheaper and yield a more manageable stream of ideas."