Simplify the Workplace and Watch Your Employees Get Their Engagement On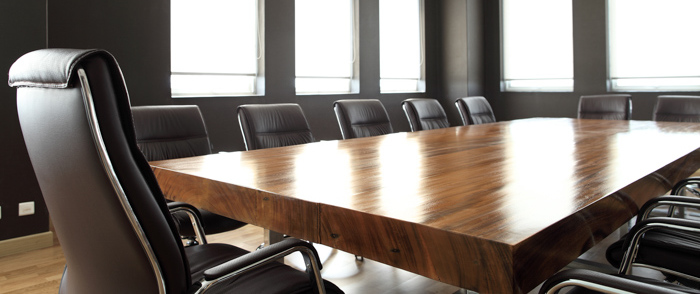 This article was updated on July 31, 2018.

The Global Human Capital Trends 2015 report from Bersin by Deloitte identifies the need for employers to simplify the workplace in order to counteract a recent trend of employees feeling overwhelmed by their responsibilities. According to the report, 74 percent of HR and business leaders characterize their work environment as either complex or highly complex, pointing to "information overload and increasing organization and system complexity" as the main culprits.
The same report also states that only 10 percent of organizations have programs in place to simplify work practices. So it's clear that, despite the growing trend, few organizations are doing anything about this issue. And with the rising pace of organizational complexity, simplifying the workplace is a vital area where CHROs can have a direct and meaningful impact.
Here are four initiatives you can implement to simplify the workplace.
Create a Culture in Which It's OK to Say "No"
It's one thing to create corporate guidelines and values that dissuade employees from taking on extra work or working at home. It's another thing entirely to ensure that people feel comfortable saying "No." Unstated pressure usually still exists.
CHROs can take a lead role in implementing policies that make expectations clear. Google understands this and produced a manifesto about how to use email in a way that helps people stay productive and know when they should feel empowered to turn work email off.
It's not enough for organizations to encourage people to unplug. Organizations, led by the CHRO, must set the example.
Simplify Technology
Working with multiple software systems is a major headache in professional life that begins with having to access each system separately and use unique passwords that are difficult to keep track of.
A workplace in which an employee only needs to remember one password or only has to go to one place to access all systems with which they work makes daily life much easier. National Geographic uses a security and access tool called Okta, which provides two major benefits. First, employees access work tools through one secure portal simplifying the process. Second, Okta reduces the complexity of IT teams who have to manage system access. National Geographic saves $600K annually in IT and productivity benefits by doing this.
Get Rid of Performance Reviews
One of the most complex and time-consuming programs in most organizations is the annual performance review. The Corporate Executive Board (CEB) found that 95 percent of employees are dissatisfied with the performance review process and that managers spend nearly 200 hours per year on related activities.
The Washington Post reported that Accenture decided to get rid of the annual performance review to do away with these stressful and complex situations, replacing the annual process with a simpler system focused on ongoing employee feedback from managers following assignments. Deloitte is testing a four question review, "two of which simply require yes or no answers." Microsoft also has eliminated its ranking system, and Adobe, Gap and Medtronic have also changed how they review employees for similar reasons.
Simplify Learning and Development
According to the Association for Talent Development, organizations spend an average of $1,208 per employee on learning and development. This is a large amount of money to spend at a time when the skills gap is widening. Not only is talent development expensive, it can be challenging to determine what type of skill development is needed for each employee. A simple way to address this problem is to offer employees access to self-paced online learning through Massive Open Online Courses (MOOCs) and allow employees to choose the skills they want to develop.
Per InformationWeek, Aquent, a staffing firm, did just that. When they found that their talent pool did not possess needed and specific technical skills, it made a MOOC available to candidates to help them strengthen their abilities. As a result, 10,000 people registered for the class, 367 took the final exam and 200 people were placed in these new jobs. Aquent could never have developed and delivered this training on their own. A MOOC was a simple way of providing people the opportunity to learn new skills.
Simplification Might Just Catch On
Organizations such as Accenture, Coca Cola and National Geographic are taking complexity out of the workplace, resulting in massive cost savings and productivity gains. CHROs have an enormous opportunity to improve organizational performance by implementing initiatives to simplify the workplace.