The Evolution From Work-Life Balance to Work-Life Integration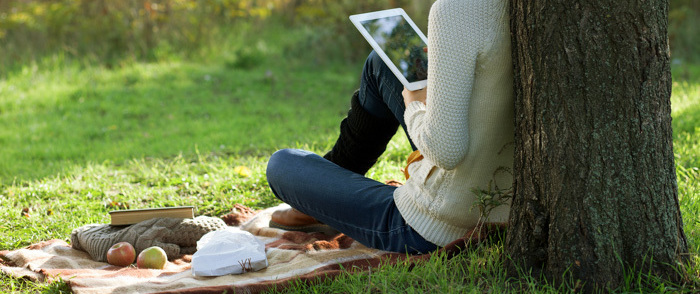 The way we look at work-life balance is changing. Here's how work-life integration is shaping the workplace.
Work-life integration has emerged as the term du jour for describing the holistic employee experience that today's organizations seek to provide. Instead of looking at work in terms of how much time it takes away from other employee responsibilities or interests, HR leaders are shifting to explore work and life as one integrated experience.
Here's a closer look at the evolution from work-life balance to integration and how it's influencing the way human resources teams support their employees and organizations.
Understanding the Term Work-Life Integration
In the not-so-distant past, businesses constantly spoke about the importance of work-life balance. The term encompassed a concept that looked at work as one part of an employee's experience, and outside interests such as family, friends, hobbies and health as another. The goal was to ensure work didn't take away too much time from life outside the office, while still ensuring employees performed at a level needed by employers.
"Work-life balance" came into use in the 1970s and 80s, as stressed baby boomers strove to achieve a balance between career, family and other areas of their lives. Yet shifting generational experiences have encouraged HR leaders to reevaluate the term. According to Forbes, Generation X has focused heavily on the balance aspect, embracing remote work trends and using PTO to focus on family and work outside the office.
As millennials have risen through the professional ranks, however, Forbes notes that "they are more interested in finding a career path that will support their 'lifestyle,' which in this context means their life outside of work." These generations are thinking about the lives they want and seeking jobs and employers that support that experience. This inverts the more traditional approach of finding a job and then building a life around what that job's hours, income and other factors permit.
The Rise of Work-Life integration
As work-life balance has shifted toward work-life integration, organizations have worked to understand the gap between the concepts. UC Berkeley offers a smart description of the difference between the two. They suggest using work-life integration in place of work-life balance because "the latter evokes a binary opposition between work and life."
Futurist Jacob Morgan suggested in a piece for Inc. that this is simply a progression of the way we do business. Morgan wrote that since it's nearly impossible to avoid work and life merging, today's employees should align their goals and experiences to create the life they want.
The Reality of Burnout
Burnout is another reason the conversation has shifted and organizations have evaluated how they think of balance and integration. As researchers for the Harvard Business Review note, "Crafting and sustaining a multifaceted identity is challenging for today's workers and their organizations. The greedy nature of our work (asking us to wear more hats, to do more, to be always on), combined with the demands of our personal lives and social pressure to be and focus on just one thing, means we need to learn how to manage our portfolio of different identities and the expectations that come with them."
Following work-life balance best practices left many people unfulfilled, or created more stress as they struggled to fill a variety of roles. Some employees even felt added stress when they failed to achieve balance, given how much time they had to devote to office work, meetings, commutes and travel to be successful at their jobs. Focusing on the idea of integration helps employees identify what's important and then create unique career paths from there.
The Implications for HR Leaders
What does this seismic shift in perspective mean for HR leaders? First, it's a reframing of the work experience. Work is no longer the villain taking people away from the things they really want to be doing, such as spending time with family or running a marathon. It changes the conversation from one that's largely centered around the question, "How do we help people work less, while achieving more?"
Instead, work-life integration puts work within the context of an employee's entire life experience. HR leaders are being encouraged to explore questions such as:
How can you create a flexible work environment that supports employees at all life stages in living their ideal lives?
Do you understand what your current employees and future talent pipeline want out of life? How can you create a culture that supports that?
Are you creating a healthy work culture that makes time for factors such as healthy habits, time off, mindfulness and other tools people need to succeed?
Are your technology investments supporting a realistic integration? For example, do your workers have mobile devices to be able to work on the go, or collaboration tools to support occasional telecommuting?
Meeting the changing needs and expectations of your workforce can be a challenge. HR leaders that embrace the idea that work-life integration can be positioned to attract top talent, increase engagement and develop an organizational culture that fosters long-term success.