How Mobile Tech Can Build Employee Engagement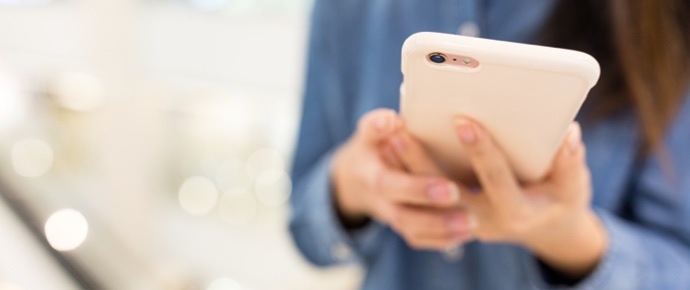 Mobile tech could hold the key to increased productivity and engagement.
Roughly 70 percent of Americans are disengaged at work, according to Gallup's "State of the American Workplace" survey. Clearly, disengagement is a big problem, and solving it is no simple task. Employers today are further challenged with managing the needs and expectations of employees that span three distinct generations: millennials, Generation X and baby boomers.
Mobile technology may hold the key to improving business performance. What does mobile tech have to do with employee engagement? A study by The Economist Intelligence Unit (EIU) titled, Mobility, Performance and Engagement, uncovered a link. Workers who describe their employer as a mobile enablement "pioneer" have productivity rates 16 percent higher than those described as low on mobile tech support. Employee satisfaction (23 percent), creativity (18 percent) and loyalty (21 percent) rates are also higher. A 16 percent productivity increase is substantial — it amounts to eight weeks of increased productivity from each 40-hour work week employee.
The Future of Work
Smartphones have changed the way we live and work. Seventy-seven percent of Americans of all ages own one, according to Pew Institute, including most adults under age 65 (over 74 percent), and nearly half (42 percent) of those over 65.
Having information at your fingertips virtually anywhere is now the norm. Sitting behind a desk all day is becoming obsolete. People are able to connect and exchange information across the globe in real time. Mobile tech allows employees to work how, when, and where they want. Mobile technology supports the future of work.
Technology is not just for millennials. When the EIU analyzed the productivity data across workers ages 18 to 65, it found that higher productivity was not tied to any specific age group. Instead, it was linked to whether the employee was a mobile technology early adopter.
Mobile Tech Helps Employees Work Better
Organizations with policies that allow employees to work remotely, use their own device and offer flexible work time can drive better employee performance. Research finds gains in employee satisfaction and productivity from the mobile enablement "pioneer" organizations:
Ability to work anywhere, anytime: more productive (49 percent) and satisfied (38 percent)
Ability to effectively collaborate: more productive (21 percent) and satisfied (30 percent)
Quick and easy access to information: more productive (42 percent) and satisfied (31 percent)
Workplace flexibility: more productive (14 percent) and satisfied (27 percent)
In the new world of work, employees' expectations have changed. Attracting, retaining and keeping employees engaged requires working practices that meet their needs. Organizations can create a better employee experience through mobile technology that enables them to work the way they prefer.
Using Mobile Technology to Transform the Benefits Experience
With the workplace environment transforming beyond physical space and "9 to 5" business hours, delivery of benefits information is also evolving. We live in a world accustomed to being plugged in and able to access almost anything, anytime and anywhere.
Consequently, traditional delivery of benefits information no longer meets employees' needs. Today's employers need automated, intelligent workforce solutions that deliver information to employees virtually — and virtually anywhere. The information needs to be engaging and convenient, like ADP's Mobile App. Using mobile to engage employees can make a difference — especially when it comes to saving for retirement.
Read how one of ADP's targeted mobile messages can make a difference.
Unless otherwise disclosed or agreed to in writing with a client, ADP, LLC and its affiliates (ADP) do not endorse or recommend specific investment companies or products, financial advisors or service providers; engage or compensate any financial advisor or firm for the provision of advice; offer financial, investment, tax or legal advice or management services; or serve in a fiduciary capacity with respect to retirement plans. Investment options are available for all "ADP Direct Products" through either ADP Broker-Dealer, Inc. (Member FINRA), an affiliate of ADP, LLC, (ADP BD) or (in the case of certain investments) ADP, LLC. Only licensed representatives of ADP BD or, in the case of certain products, of an external broker-dealer that has executed a marketing agreement with ADP, LLC, may offer and sell ADP retirement products and services or speak to retirement plan features and/or investment options available in any ADP retirement product. Nothing in these materials is intended to be, nor should be construed as, a recommendation for a particular situation or plan. Registered representatives of ADP BD do not offer investment, tax or legal advice to individuals. Please consult with your own advisors for such advice. ADPBD20180201-0034
All other trademarks and service marks are the property of their respective owners. Printed in USA © 2018 ADP, LLC. ALL RIGHTS RESERVED.