Onboarding Expectations: The New Hire View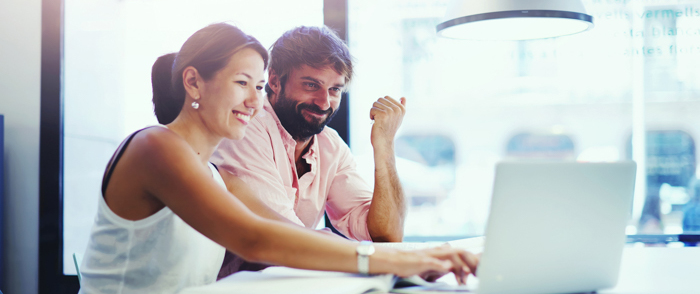 This article was updated on Oct. 4, 2018.

CHROs need to make sure their organization is doing enough to fulfill their new employees' onboarding expectations. This should start before the employee even steps foot in the door on day one, providing them with an advance view of company policies, information about the team they are joining, the ability to get started on new hire paperwork, and even something as simple as assigning a lunch buddy to each new employee. These steps can greatly contribute to a new hire's sense of comfort and connection with their new organization. But with resources focused on ensuring all of these boxes are checked, sometimes the simplest of new hire questions is often overlooked:
"Let's say you go on your tour. You meet the people. You're told you'll be sitting here. What's the next question that comes to mind? What do I do? That's the one thing that gets lost," says Andrew Purnell, Training Implementation Coordinator for AFLAC's Columbus, Georgia, office.
Without an answer to that one fundamental question, new employees can be unsure of where they really fit into your organization. All the onboarding initiatives you throw their way won't make a shred of difference if "what's left is this [a] feeling of being overwhelmed," concludes Purnell.
Affirm Through Action
According to Purnell, those first few days are critical and will greatly inform a new employee's opinion of the organization. "After you sort through [the paperwork], you get to start to know the people you'll be working with, get familiar with personalities, and as a new employee, you start to form a picture in your mind: Is this what I thought it was going to be like when I was explained the role?"
New hires want to feel as though they have made the right decision. What they know about the job, after all, only comes through a position description and some interviews. HR often takes a step back in the process and lets managers take over because they have the greatest influence on whether the onboarding process is effective. They are the ones who create the training plans and set initial goals, so the relationship they form with the new hire lays the groundwork for a successful tenure.
This is especially true for millennial hires. As reported by Forbes, it is critical for them to connect at a personal level. No matter what, the process must be strong because, as reported by SHRM, 15 percent of respondents said that the "lack of an effective onboarding process contributed to their decision to quit."
Beat Back Bewilderment
Taking employees beyond the first few days is also important. Many workers require on-the-job training. In other words, they want to know exactly what you expect them to do today, tomorrow and beyond. If you use your onboarding program to orient new employees and handle the administrative steps before they start, the manager will have more time to dedicate to ensuring they understand their role and feel invested in the organization, as well.
HR must, therefore, work with managers well before a new hire comes on board to devise a plan that will take the employee through, not only the first few days, but through the first six months to a year. The onboarding process should be deliberate and "last at least one year to ensure high retention," according to the SHRM report on onboarding.
Return on Investment
You want your new hires to feel responsible for their role, empowered to ask questions and excited about the opportunities and advantages that come with working for your organization. So if your process encourages these behaviors and provides the necessary attention to detail to complete the process, the dividends in terms of retention of talent will prove to be formidable. According to an ADP action paper, "employees who were 'extremely' or 'very satisfied' with their onboarding also reported being 'extremely/very loyal' to their organization by an almost three-to-one margin."
HR leaders can't dictate a new hire's onboarding expectations or even control the entirety of the process. But as long as you implement and promote a process that leaves new employees feeling welcomed, informed and, most importantly, supported by their manager and team, you'll be much more likely to see an employee that is engaged and invested in your organization for years to come.