Compliance is an often overlooked issue for small businesses. It shouldn't be.
It's difficult to juggle so many tasks when running a small business, but compliance issues can create unnecessary hardships. So when it comes to protecting your business, compliance should come first.
Here are three basics for small business compliance:
Implement an Employee Handbook
All businesses should implement an employee handbook. It should feature policies and procedures protecting you, your business and your employees. Handbook policies should be consistent with any applicable federal, state or local employment law, including, but not limited to anti-discrimination and harassment policies. Be sure to include effective complaint procedures for employees to escalate complaints of unfair treatment. You should also incorporate other policies including, but not limited to, paid time off, leave, attendance, meal and break periods, social media, dress code, and confidentiality policies.
Distribute your handbook electronically and ensure you obtain an employee's signed acknowledgment of receipt. Have employment law counsel review your handbook to confirm it's clear and consistent with applicable rules.
Understand the Importance of Cybersecurity
Small businesses are becoming bigger targets for cyberattacks. They have fewer resources to fight such attacks, leaving them vulnerable. Consider steps to protect yourself, like antivirus and anti-spam software and firewalls.
You should also be sure to establish best practices on passwords, mobile device usage, data backup and use of unsecure Wi-Fi hot spots.
Secure Good Resources
Small business owners are often doing everything. This can be dangerous; you need good resources. That could be hiring an accountant, using a payroll company to do the heavy lifting for your payroll, HR and tax filing needs or hiring an HR support provider.
Find the right person by asking questions like: What can you provide? How long have you been in business? What are your fees? Who is my contact person?
Your business is your lifeblood; keep it healthy by staying compliant. Make sure you revisit these matters so you don't get caught by unexpected compliance issues.
Stay proactive. It's the best offense for your business.
SIGN UP FOR THE THRIVE NEWSLETTER
Webcast: Employee Handbook Best Practices
Think your business is too small to need a handbook? Think again. Replay one of our most popular on-demand webcasts.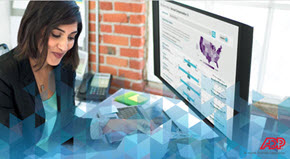 Read Article
Small and Midsized Business Security: What You Need to Know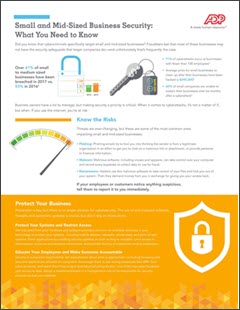 Download our complimentary security brochure that taps into the ADP security team's expertise
Get the brochure