Summer Fridays — they've been around since the '60s. When your business is small, though, can you afford to offer this attractive perk?
The answer may depend on what constitutes a summer Friday. Casual dress? Late arrival? Early departure? How about allowing employees to telecommute all or part of the day?
Summer Fridays can be a powerful employee engagement tool, and may help to boost morale and even productivity at a potentially low cost to your company. Here are some ideas to help you make this sought-after perk a reality at your small business.
Define Your Friday
If you're thinking about implementing summer Fridays, you must first define them. Here are some questions to get you started:
What's your summer Friday benefit going to consist of, and what's it going to cost to implement, if anything?
Will you gain anything from instituting this benefit?
Will all your employees be eligible?
Will employees need to rotate Fridays?
Will some "Fridays" turn out to be Mondays or another day for some (due to customer traffic or coverage needs)?
What benefits will you offer on the specified day if you can't afford to let anyone off? For example, will you allow a more relaxed dress code?
Benefits
Theoretically, once you institute summer Fridays, you may see a rise in productivity (as compared to previous summers, not necessarily the previous quarter). You should also see an improvement in morale and commitment, especially in employees who value flexibility.
If your business is growing, this perk could be a coveted benefit you can exploit during the recruiting process. It may just help you put your company ahead of your competition and snag the better candidate.
Considerations
If you're putting in place shorter workweeks where employees have Fridays (or another designated day) off, resist the temptation to call, email, text or otherwise contact anyone who is paid hourly (nonexempt) so you don't run afoul of the Fair Labor Standards Act. If you do contact them and engage their services, then you will have to pay them for all hours worked, even if outside the workplace.
If you live in a state that imposes daily overtime rules, like Alaska, California or Nevada, consider the costs of adding additional hours onto an employee's regular workday.
If you're instituting casual dress, remember to define your idea of "casual" and include examples of inappropriate as well as appropriate attire in your policy.
If this is your first go-round with any type of summer Friday, keep note of the effects. If you decide to offer the benefit again next summer, in a different season or throughout the year, you'll know how to adjust.
Potential Pitfalls
Though many employers experience increased productivity with well-rested employees, reduced hours can sometimes backfire. As the National Federation of Independent Business warns, employees can slack off during the morning, put in face time and just bide their time until they can leave. Others may develop recurring cases of "Friday flu."
Keep Your Flexibility
If you're considering time-off privileges, keep in mind that business needs must still be met. Make clear that you retain the right to limit, adjust or suspend summer Fridays at any time, and let your employees know that attendance and all other policies continue to apply and supervisors may still ask them to adjust their schedules to meet business needs.
If you're going the casual dress route, remember that your brand must still be represented properly. If you have outside salespeople, for example, whom you need to have dress professionally regardless, offer an alternate treat — maybe an iced coffee.
No doubt, summer Fridays are an excellent perk. If you're thinking about implementing any version, put in the time to define what you want to offer. Explain your expectations clearly and detail the benefit and all its conditions in your policy manual. Then, offer it up to your team and see how much they appreciate your efforts.
Stay up-to-date on all the latest trends and insights for small and midsized business owners: Subscribe to our monthly e-newsletter.
SIGN UP FOR THE THRIVE NEWSLETTER
New Hire Onboarding Done Right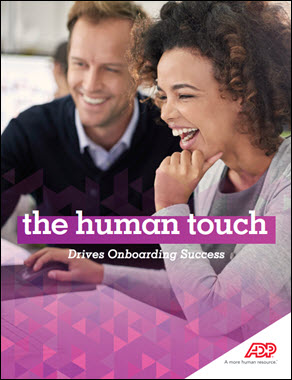 How you handle the onboarding process is critical to creating and keeping great employees.
Get the Report
Why Good Employees Leave – and What You Can Change to Keep Them
Learn how to keep your best employees
Read the Report