As a small or midsized business owner, you may wonder why it's important to conduct an exit interview for an employee who is leaving your company. Understanding why your employees leave is key to employee retention. The goal of the exit interview is to receive feedback that will provide you with insights into how to improve your management practice and ultimately reduce your annual voluntary turnover rate. The following are four exit interview best practices:
1. Conduct It in Person
While exit interviews can be in the form of electronic or written surveys, the best practice is to hold a face-to-face meeting. This allows for a more personable approach that lets you observe important body language. A video conference may be a second option if a face-to-face opportunity is not feasible.
2. Time It Correctly
Schedule the interview within the last couple of days of employment to receive the most candid responses. You don't want the employee to hold back any comments due to fear of repercussions. It's best for a human resources representative or someone other than the employee's immediate supervisor to conduct the interview. This helps ensure the employee not only participates in the interview process, but also feels comfortable providing honest answers.
3. Be Prepared
Prepare the questions you'll ask beforehand to encourage natural conversation. Try not to look down at a piece of paper as you hunt for questions to ask. Furthermore, be sure to only ask company-related and pertinent questions, such as ways the company can improve or change or what the employee liked or disliked about the position. Avoid asking about personal matters. If any controversial matters come up, such as potential discrimination claims, follow your company's reporting policies or consult legal counsel to address the issue — do not ignore it.
4. Take Notes
Be sure to take sufficient and accurate notes during the interview, then enter the employee's responses into a spreadsheet. Take care to transcribe the comments as the interviewee said them to avoid introducing inaccurate interpretations or biases. This allows you to develop a trending analysis as you gather more responses from others over time. Look for situations to address, such as trouble areas or organization deficiencies. For instance, if many employees say in their exit interviews that there is too much pressure to perform their job during peak sales hours, you may want to increase your staff during these hours to alleviate potential stress. It is also wise to consider consulting legal counsel or an experienced HR professional on best practices for taking and maintaining notes, as this information could be discoverable and problematic in the future.
Exit interviews can confirm what you are doing right with your business, since employees who are not unhappy sometimes leave to pursue a career change or because of a life-changing event. By following exit interview best practices, you can help alter your business processes and workflows and ultimately improve employee retention down the road.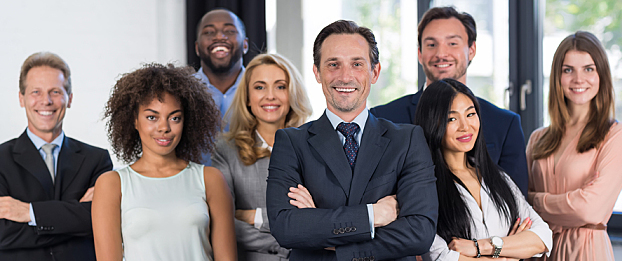 SIGN UP FOR THE THRIVE NEWSLETTER