[Video] Tech Trends for Small Businesses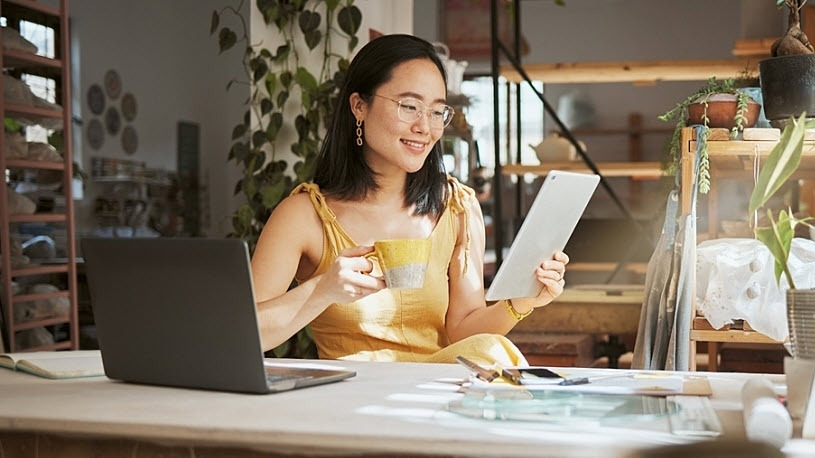 Technology is playing a bigger role today in small businesses across industries than ever before.
In this Workforce News Minute video below, Prakriti Bhatia, Vice President, Product Management at ADP has two trends for business owners to make the most of available technology.
Go deeper
To learn more about this topic, download our guide: How partnering with an HR tech and service provider can support your business
Video transcript
There's a lot going on in the small business space. But let me focus on two technology trends, in particular.
The first trend we're seeing, and this should be no surprise to anyone given COVID, is continued remote work. Now, I know every small business and their people are different. But for certain roles like your HR manager or your bookkeeping, even when this is the right fit, small business owners often have no idea and feel overwhelmed in terms of how to manage and pay people, say, in another state.
So, given the tight labor market, offering remote work is one of those benefits that can help small businesses stand out, especially as they compete in an international marketplace for talent against bigger company benefits. And there are tons of tech tools available out there that can make this fairly straightforward for small businesses.
Second, we know that our small business owners are passionate about running their business, right? Not about doing payroll or HR tasks that eat through very precious time.
So, what we're seeing more and more of is small business owners looking for a one-stop shop technology provider that can efficiently and effectively streamline their management tasks, be it payroll, benefits, HR, or compliance, to give them back more time to focus on what they love doing best, which is running and managing their business.