Fiduciary Investment Management Services and What They Mean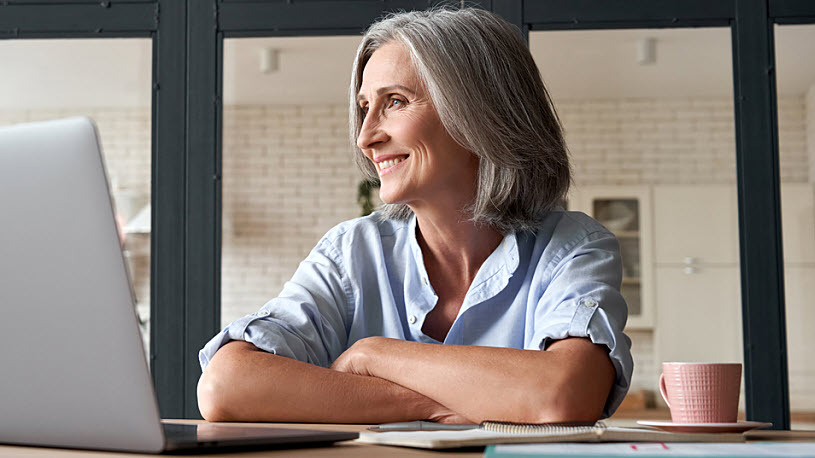 By James Buccella, CMFC® Member, President of ADP Strategic Plan Services
A trusted expert in fiduciary investment management can help retirement plan sponsors ease the fiduciary burden of selecting and monitoring a plan's investment lineup. Learn about different types of investment services and how they can benefit your business.
Offering an employee retirement plan is an investment in the future of your employees — and your business. It not only helps employees feel more secure about their financial future but can also make it easier to attract the talent your company needs to be successful.
Many employers are concerned about the investment choices a plan provides, as well as their fiduciary obligations as a plan sponsor. That's where investment advisory and investment management services come in. These two options provide various levels of support to help lighten the burden of choosing and monitoring your plan's investment lineup.
Here's what you need to know to make an informed choice about the services you need.
What is a 3(21) fiduciary?
A 3(21) fiduciary is named by a retirement plan sponsor to ensure that your plan is meeting specific Employee Retirement Income Security Act of 1974 (ERISA) provisions regarding rights and responsibilities in managing an employer-sponsored retirement account. The fiduciary may be a third party that specializes in these functions.
A 3(21) Investment Advisor guides a Plan sponsor on managing the plan's investments. While they act as a co-fiduciary, it's important to note that they do not make investment decisions.
What is a 3(38) fiduciary?
A 3(38) Investment manager is a third party hired by a plan sponsor to manage, monitor and sustain the investment options for plan participants, maintaining full discretion of the investment lineup.
What are a 3(38) fiduciary's requirements and responsibilities?
The 3(38) investment manager acts in a fiduciary capacity, confirming that role in writing via an Investment Management Agreement. As a fiduciary, they are tasked with making decisions that puts the plan's best interests first — not their own. The 3(38) investment manager must also meet a reasonable standard of professional proficiency.
What benefits can a 3(38) offer?
With the support of an investment professional (such as SPS) acting as a plan's 3(38) investment manager, a plan sponsor is able to meet ERISA requirements in respect to their 401(k)-investment lineup.
This role assumes full discretion for selecting, monitoring and replacing investment options. The investment manager may also assist plan fiduciaries with plan monitoring and investments.
What are 3(38) plans?
A 3(38) plan is one that has an investment manager. After extensive due diligence, a 3(38) investment manager oversees a set of investment options that they are confident using within a 401(k) plan, as the basis for all their client's plan investment lineups.
Plan sponsors that choose to hire 3(38) investment managers must adopt their plan's investment lineups and trust the 3(38) Investment manager's judgment to make adjustments as necessary.
Make the most of your retirement plan
With ADP Strategic Plan Services, LLC, businesses have access to a diverse group of funds and offer plan participants a varied fund menu with low expense fund fees. Clients may choose from 3(21) Investment Advisory Services* or 3(38) Investment Management Services for investment support best suited to their needs.
Our experienced professionals can help you make the most of your retirement plan and lighten your fiduciary load. Contact our team at (855) 583-4407 to learn more.
* Generally available to retirement plans that have $3 million or more in total assets.
ADP Strategic Plan Services (SPS) is a registered investment advisor with the Securities Exchange Commission. SPS offers to act as an investment manager assuming full discretion for selecting monitoring and replacing investment options and can also provide advice and guidance to plan fiduciaries, by assisting with plan monitoring and investments. SPS does not serve as an investment advisor to any fund company nor is it an issuer of mutual funds or any publicly traded securities. Investment options are available through either ADP Broker-Dealer, Inc. (ADP BD), Member FINRA One ADP Blvd, Roseland NJ 07068 or (in the case of certain investments) ADP, Inc. Associated persons of SPS and registered representatives of ADP BD are employees of ADP, Inc. ADP, Inc. and its affiliates do not offer investment, financial, tax or legal advice, and nothing in these communications is intended to be, nor should be construed as, advice or a recommendation for a particular situation or plan. Please consult with your advisor for such advice.
Unless agreed to in writing with a client, ADP, Inc. and its affiliates do not endorse or recommend specific investment companies or products, financial advisors or service providers; engage or compensate any financial advisors to provide advice to plans or participants; offer financial, investment, tax or legal advice or management services; or serve in a fiduciary capacity with respect to retirement plans.
ADP, the ADP logo and Always Designing for People are trademarks of ADP, Inc. All other trademarks and service marks are the property of their respective owners. Copyright © 2023 ADP, Inc. ALL RIGHTS RESERVED.
ADPRS-20231005-5016