Don't Avoid Contracts Because of Certified Payroll Requirement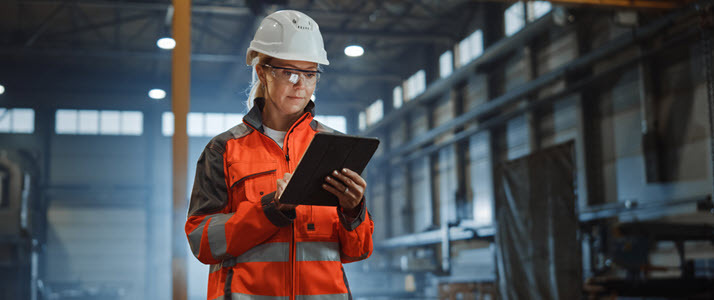 Contracting with the government can be bittersweet. The construction company gets a stable job that pays well, but there's a cost. For many, that cost — submitting certified payroll reports — is enough to keep them away from those valuable contracts.
Born out of the Davis-Bacon Act, any contractor or subcontractor that performs under a federally funded or assisted contract valued over $2000 for construction, alteration or repair on public works or public buildings must submit certified payroll reports to the funding agency. Requiring the reports helps to ensure that employers compensate workers using the appropriate prevailing wage and fringe benefits.
Certified payroll reports require a daily breakdown of the wages and hours worked by each person down to the penny and the fraction of the hour. The usual manual reporting process is time-consuming and arduous; non-compliance can bring steep fines.
Many companies download the report template from the Department of Labor website and someone completes it by hand. The person compiling the report uses the information received from the job site and presumes it is accurate, correctly calculated and recorded. If not, the company could face significant fines.
This process can take several hours each week—if the information is accurate. But if an employee forgets to submit their time or improperly assigns it to a different project, the employer has to recreate and resubmit the reports.
This manually intensive process of certified payroll reporting takes time away from core tasks and increases the risk of being audited.
Automated reporting
Avoid manual and risk-laden reporting by automating the process. Payroll and recordkeeping solutions from ADP can help your construction business comply with federal, state and local regulations. Learn more.
Download our guide: Five key challenges shaping the construction industry and how to handle them
Note: This article was originally published on the IDI Connections blog. In November 2021, ADP, Inc. acquired Integrated Design, Inc. (IDI) after 20+ years of partnership between the organizations. Read the press release here.