What Job Seekers Want: A Positive Candidate Experience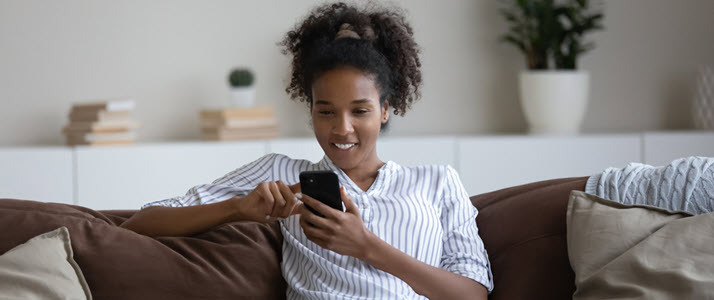 Learn what today's job seekers think about employers' recruiting and hiring practices.
It's no secret that today's employers are struggling to find new hires. According to the U.S. Bureau of Labor Statistics, the number of people voluntarily leaving their jobs hit a record in March of 2021 and has been rising since. And from 2019 to 2021, the percentage of jobs filled decreased from 84 percent to 71 percent.

With so many open roles, job seekers have gained more leverage, asking for things like higher wages and flexible hybrid or remote work. They also have opinions around employers' recruiting and hiring practices.

Consider these statistics from the 2022 Job Seeker Nation Report, produced by Employ Inc, the parent company of JazzHR and Jobvite:
Seventy-six percent of job seekers prefer to communicate with recruiters over email — while only 50 percent prefer to communicate via text message.
Over one-third of job seekers think employers and hiring managers should abandon or focus less on candidates' social media, resume gaps and cover letters.
Fifty-three percent of job seekers in 2022 say overall compensation is a top influence in whether or not they accept a job — up from only 38 percent in 2021.
To help engage great potential hires on their terms, it's important to give candidates a great first impression and a positive experience throughout the hiring process.

View our infographic to learn more about job-seekers' preferences when it comes to finding job listings, communicating with recruiters and more.
The good news: There are many solutions available to help you manage every step of the recruiting and hiring process, from sourcing talent, to scheduling interviews and beyond.
On ADP Marketplace, a digital HR storefront of solutions that integrate with ADP, explore recruiting solutions from ADP and third-party partners like Jobvite and JazzHR to reach candidates, onboard new hires and grow your business.
About ADP Marketplace
ADP Marketplace is a digital HR storefront that enables you to connect and share data across all your HR solutions. Simplify your HR processes, reduce data errors and drive your business forward with easy-to-use apps that connect with your core ADP platform. Easily discover, try, buy, and implement ADP and third-party solutions, all with the simplicity of single sign-on, single data input and single billing. Learn more at apps.adp.com.