Global Leader in Digital Wellness Updates and Integrates Pay-for-Performance Process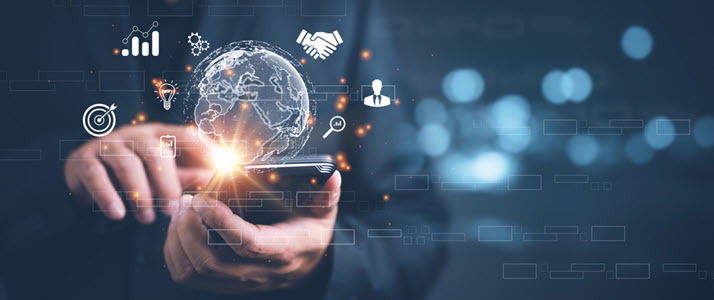 Learn how integrating two systems helped leadership at LifeScan dramatically decrease the administrative burden of their performance management tool while increasing end-user satisfaction.
Holding a leadership position in the diabetes management industry doesn't happen by accident. LifeScan, located outside of Philadelphia in Malvern, Pennsylvania, has achieved its success in part by consistently attracting and retaining the most talented employees.
"Our employees are passionate about the mission of improving the quality of life for people living with diabetes," says Ray Branscome, LifeScan's global head of total rewards. "And with that, an important goal is to recognize employees who bring value to making our mission a reality."

To Branscome's point, that mission has fueled the company's longevity and strong results in glucose monitoring and diabetes management for more than four decades. A global organization with 2,300 employees, LifeScan offers a comprehensive portfolio of diabetes-related products and services, including the more than 20 million people and their caregivers around the world count on LifeScan's OneTouch brand products to manage their diabetes.

Branscome explains that soon after joining the company in May 2020, he saw an opportunity to refresh the existing merit performance process – this timed nicely to the addition of a pay for performance management solution from HRSoft.

"Merit performance management is complicated," Branscome says. "We were looking for a long-term solution to automate and update the process we had in place, so we explored ways to automate and improve it."

LifeScan, an ADP Workforce Now® payroll client since 2018, was evaluating more advanced solution particularly with multi-language needs for a global company, Branscome adds.

Soon after LifeScan's team made the move to HRSoft, they benefitted from HRSoft's easy integration with ADP® to automatically share data between the two systems. The team implemented the HRSoft data connector for ADP Workforce Now, available on ADP Marketplace, a digital HR storefront of solutions that integrate with ADP. Today, supervisors and managers throughout the company are taking advantage of the new pay for performance management platform.

"Anything we can easily automate is a major plus," Branscome says. "The data connector was the perfect solution to delivering a seamless integration between HRSoft and ADP. We can now automatically share employee data between the two systems which saves us time and money to reinvest in our business."

Branscome says that among the benefits, the integrated solution helps managers make real time data-driven decisions— the goal of any successful pay for performance program.

"It's hard to beat a solution that handles the complexities of pay for performance integrated with the HCM and then ultimately payroll," Branscome says. "Much of our incentive-based compensation is delivered through ADP. When you have a one-stop opportunity to help guide pay for performance-based rewards over a year or two, it doesn't get much better."

Regarding the implementation of HRSoft and ADP Workforce Now, Branscome says the setup and integration happened "behind the scenes" for him and his team. It took just under six weeks to complete.

From an end-user perspective, the HRSoft solution offers a central, uncomplicated access point, allowing LifeScan managers to do what they need to get done — whether on an annual performance review basis or with more interactions should the need arise. As a testament to the project's success, Branscome and his staff have received positive feedback from both manager-level users and employees overall.

"This is our first pay for performance management tool integrated with ADP and so far, things are going very well," he says, citing the clear time-saving benefits of the combination of HRSoft and ADP bring to the table.

"Being integrated directly into ADP saves time, and time translates into hard dollar savings," he says.

Finally, Branscome says the connection between HRSoft and ADP allows his staff — and all end users for that matter — to eliminate the need to dedicate unnecessary time during the typical three months of the pay for performance review process.

"I have a small team, so we don't have any extra time because our normal work is going on," he says. "You're starting the year off; you've got company goals and requirements; you've got end-of-year closing. The first three months of the year are always very full."

Branscome says based on the HRSoft experience, he would not hesitate to turn to ADP Marketplace in the future.

"Anything that integrates seamlessly with ADP and meets a need is something we would explore," he says. "In the case of HRSoft, when the opportunity to integrate with ADP at minimal or no cost came up, it was icing on the cake."

Quick Facts

Company: Lifescan
Headquarters: Malvern, PA
Industry: Medical technology
Employees: 2,300
ADP Marketplace Partner: HRSoft
About HRSoft
HRSoft delivers one of the world's best solution for compensation management, allowing HR leaders to define, oversee, control and communicate the entire compensation cycle and full value of employment. And it plugs right into your ADP® platform. HRSoft is focused on compensation management, employee rewards, and continuous performance management. Our clients maximize their investment in their core HR system while enjoying simplified processes, increased retention and reduced waste. Tight integrations and a single sign-on experience make HRSoft a seamless addition to HR Tech stacks. Learn more about HRSoft on ADP Marketplace.
About ADP Marketplace
ADP Marketplace is a digital HR storefront that enables you to connect and share data across all your HR solutions. Simplify your HR processes, reduce data errors and drive your business forward with easy-to-use apps that connect with your core ADP platform. Easily discover, try, buy and implement ADP and third-party solutions, all with the simplicity of single sign-on, single data input and single billing. Learn more at apps.adp.com