You Have People Data, What's Next?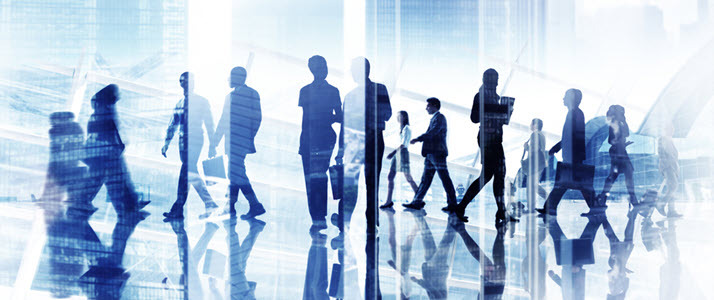 Turn your people analytics in action.
As HR professionals, you have the opportunity to manage one of your company's greatest resources: its people. So, when you have people data at your fingertips, you can influence the direction of your business, address workplace challenges and effect needed improvements along the way.
In a survey conducted by Deloitte, 70% of executives surveyed expect business analytics to become more important in the next three years than it is today.
Where to begin in your people analytics journey?
First, it's important to understand what people analytics is. There are many definitions and interpretations, so let's keep it real. People analytics is the art and science of connecting data to discover and share insights about your people that can lead to better business outcomes. It all starts with the business problems, objectives or challenges facing your organization.
Ask yourself and your team, how do you approach solving business challenges?
Do you analyze the data to find issues to solve, or do you identify business issues and then look to the data to help address those issues?
How do you know if this is a problem unique to your business, rather than an industry or geographical trend that's also affecting others?
As data gets increasingly more important, making sense of the data, may well prove to be the difference in success or failure when trying to solve for a business challenge. So, think how you can bridge the gap between our natural abilities and today's data-driven world.
Keep in mind, this does not have to be overwhelming or complicated. The key is to ensure you break the data down into bite-sized pieces. Not all data is considered equal and varies depending on what information you have available and the challenge you are trying to solve.
For example, consider that most of the data points considered for minimizing employee turnover are not all the same if you are also looking to navigate a multi-generational workforce. There will be some overlapping fields, but they are different in their interpretation and need to be approached in a different way.
If you find a data point that seems off, that is okay. It becomes a baseline, and now you know where you stand. Also, that does not mean that all the information is wrong in the database. It is now your starting point.
That is what is so wonderful about data. It always tells you where you stand.
Does data tell the whole story?
Data is a significant part of the story, but it does not tell the whole story. When combining what you believe to be the truth – your gut feeling, your intuition – with what data tells you, this equals insight. This supports and validates of what you believe to be the whole story.
HR brings the human side to data!
Get started - Turn your data into action
Now is the time to ensure your entire organization understands the impact and value of a data-driven culture. This will influence how your leaders think and incorporate the use of data in their decision-making. People analytics is an important contribution to making it happen.
Companies who have embraced people analytics are:
2 times more likely to use data very frequently when making decisions
3 times more likely to execute decisions as intended
5 times more likely to make decisions much faster than peers
How do you think your leaders use data today? How do you make talent decisions today?
When looking at data to solve a challenge, invite people to the team who you don't usually work with. Consider individuals who are affected by the challenge – people leaders and HR – as well as those not affected by the challenge such as those from different departments (executives, finance, IT, etc.). This will allow for a diverse point of view and provide unique perspectives in creating your story. You will also want to ensure everyone has an opportunity to have a voice. These individuals will be your champions and can amplify and communicate to the organization the decision and action that will be taken.
Take a programmatic approach to decision-making
Access: Identify business challenges and objectives
Plan: Build a taskforce, brainstorm, prioritize
Act: Turn people insights into actionable tasks
Measure: Identify key performance indicators (KPIs) to measure progress and the effectiveness of the action
Leveraging people data and analytics will help provide credibility and validate your strategy and execution plan, as well as give you additional confidence in presenting your story.
Help change the future of your organization. Your HR teams and people leaders can use people analytics to make better decisions and to produce strong business outcomes.
Meaningful insights about your people and processes are hidden in your people data. We'll help you find them.