OSHA Withdraws ETS Regarding the COVID-19 Vaccine Mandate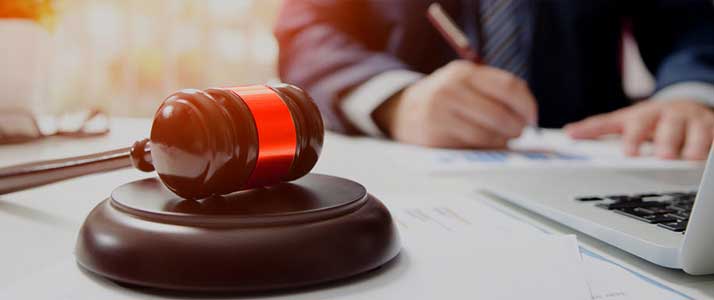 Employers should continue to monitor and ensure compliance with any state and/or local laws and orders pertaining to vaccine and/or masking mandates.
On January 26, 2022, the Occupational Safety and Health Administration (OSHA) published in the Federal Register (Vol. 87, No. 17) its announcement that effective the same day it was withdrawing the November 5, 2021 emergency temporary standard (ETS) regarding the COVID-19 vaccine mandate, which applied to employers with 100 or more employees.
The ETS required covered employers to develop, implement, and enforce a mandatory COVID-19 vaccination policy, with an exception for employers that instead adopted a policy requiring employees to either get vaccinated or elect to undergo regular COVID-19 testing and wear a face covering at work in lieu of vaccination.
On January 13, 2022, in a per curiam opinion, the Supreme Court stayed the ETS finding that OSHA did not have the authority to enact the ETS because, among other things, it was not narrowly focused on occupational risks faced by workers. The Supreme Court distinguished the requirements contained in the ETS from other OSHA regulations – such as those that address fire and sanitation risks – because vaccinations "cannot be undone at the end of the workday."
In its January 26, 2022 announcement in the Federal Register, OSHA states that although it was withdrawing the ETS, the ETS was to still serve as a notice of proposed rulemaking for a permanent rule under the rulemaking process pursuant to the Administrative Procedures Act. OSHA further noted that it "continues to strongly encourage the vaccination of workers against the continuing dangers posed by COVID-19 in the workplace."
As it relates to the 28 states and U.S. territories with their own OSHA approved occupational safe and health plans (State Plans), OSHA made clear in its publication that State Plans are not required to take any action at this time as it relates to the OSHA ETS in light of the withdrawal. Nevertheless, states and U.S. territories with their own State Plan may be able to have their own standards despite the withdrawal of the OSHA ETS.
What Does This Mean for Employers?
In light of the Supreme Court's ruling and OSHA's subsequent withdrawal of the ETS regarding the vaccine mandate, employers who would otherwise be covered by the ETS are not required to comply with it. However, employers should continue to monitor and ensure compliance with any state and/or local laws and orders pertaining to vaccine and/or masking mandates when creating and enforcing employer specific policies.
ADP Compliance Resources
ADP maintains a staff of dedicated professionals who carefully monitor federal and state legislative and regulatory measures affecting employment-related human resource, payroll, tax and benefits administration, and help ensure that ADP systems are updated as relevant laws evolve. For the latest on how federal and state tax law changes may impact your business, visit the ADP Eye on Washington Web page located at www.adp.com/regulatorynews.
ADP is committed to assisting businesses with increased compliance requirements resulting from rapidly evolving legislation. Our goal is to help minimize your administrative burden across the entire spectrum of employment-related payroll, tax, HR and benefits, so that you can focus on running your business. This information is provided as a courtesy to assist in your understanding of the impact of certain regulatory requirements and should not be construed as tax or legal advice. Such information is by nature subject to revision and may not be the most current information available. ADP encourages readers to consult with appropriate legal and/or tax advisors. Please be advised that calls to and from ADP may be monitored or recorded.
If you have any questions regarding our services, please call 855-466-0790.
ADP, Inc.
One ADP Boulevard, Roseland, NJ 07068
adp.com
Updated on January 26, 2022