Prioritizing the ADA and Mental Health Helps Employees Feel Safe and Be Productive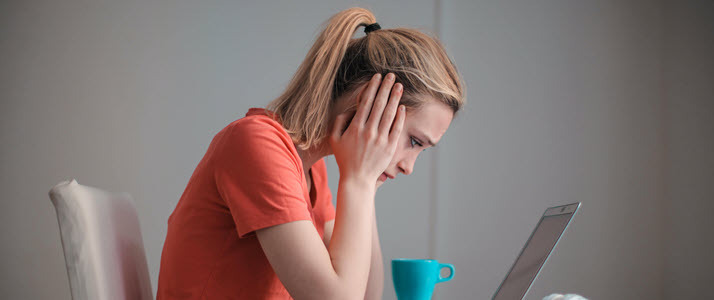 Employees with mental health conditions have a right to workplace accommodations, but employers can do so much more to support their teams by creating a culture that normalizes taking care of one's mental health.
If the COVID-19 pandemic has taught us anything, it's that mental health is an important issue for every person, regardless of their health history or employment status. As businesses continue to grapple with how the changing world has affected employees' mental health, it's crucial to understand how the ADA and mental health initiatives can benefit organizations that take a strategic approach to protecting and supporting employees experiencing mental health issues.
In any given month, around 18% of U.S. workers report having a mental health condition, which makes psychiatric illness one of the most common types of disability covered under the ADA. And since fewer than half of people with some form of mental illness will seek treatment, employers need to do their part to manage workplace stress, shape an organizational culture that normalizes mental health care, make it easier for employees to recognize when they need help, and support them when they seek it out.
Here are some steps business leaders can take to support their employees and their mental health.
Lead with empathy
At ADP, leaders are finding ways to 'lead with heart' and engage with employees more empathetically than perhaps ever before. The focus must be on giving employees the support they need to thrive, not just survive.
"You need to look at what you're doing as an organization to actually create an environment that is safe for employees and models what employees should be doing related to caring for their mental health," said Lisa Dickson, Senior Director of Sales Operations and Global Chair of the Disability business resource group at ADP. "There's a lot of things that are really creating a stressful environment. And the stigma associated with mental health conditions such as anxiety and depression make it hard for people to want to talk about it — which can also contribute to worsening symptoms and a reduced likelihood to seek treatment."
Lead by example
Prior to the pandemic, more than 60% of employees said they had never discussed mental health in the workplace, and as long as strong stigmas are attached to mental health issues, that figure is unlikely to change much. However, business leaders can help bring about a positive shift by communicating proactively with employees about mental health accommodations and by modeling good mental health practices on a daily basis.
"You've got to really embed in your culture that you care just as much about employees' mental health as you care about their physical health because they go hand in hand together," said Dickson. "Model habits as a leader, sharing that with your associates, and asking them how they're taking care of their mental health — that goes a long way in sending that message, letting them know that you care and demonstrating that mental health is important."
For instance, one of the most popular internal blog posts in ADP's history features an executive sharing his personal story about mental health challenges. Such examples can open up opportunities to have one-on-one conversations with employees about challenges we all might face and may empower them to share about their own experiences.
Make accommodations accessible
You can grant employees extra time off through mental health days, but that isn't likely to solve the underlying problems, says Dickson. Instead, you're better off working to create the conditions that will support employees' mental health in the first place, rather than waiting until they are overwhelmed.
While many people with psychiatric disabilities may not require anything additional to perform their job, they have a right to reasonable accommodations under the ADA, and it's important to make sure all employees understand what support is available in case they need it.
Examples of reasonable accommodations for psychiatric disabilities include remote and hybrid work, flexible schedules and more frequent breaks, which can all be low-cost options. In some cases, employees with psychiatric disabilities might benefit from modification of their job duties to remove all non-essential tasks, which could grant them additional time to complete projects or receive critical training.
Caring for mental health is a smart business move
Two essential factors are at the heart of protecting and caring for employees' mental health: genuine concern for their well-being and the desire to help them do their best work.
"If companies make mental health services more accessible and intervene in the workplace in ways that improve well-being," says McKinsey research, they can "provide real improvements in employee outcomes and consequently in company performance."
What better reason is there to learn more about the ADA and mental health, lead with empathy, set a healthy example and offer support wherever employees need it?
Download and share these helpful resources for leaders and employees:

Women@Work 2022: Don't miss the panel discussion about the systemic and societal issues affecting employees' mental health and burnout prevention strategies in the workplace. Save your spot for this May 5 virtual event.