EEOC Provides Updated Guidance on Religious Objections to Employer COVID-19 Vaccine Mandate Requirements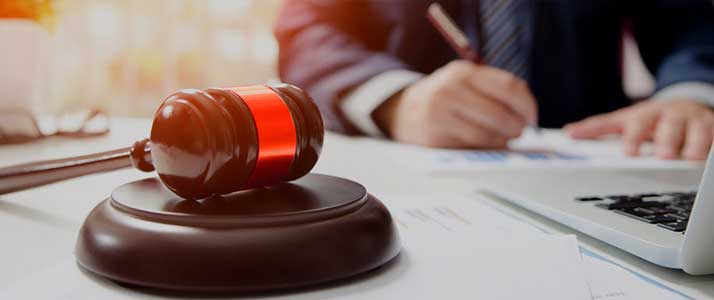 The EEOC, in its updated guidance, explained that employees must inform their employer that they are requesting an exemption based upon a sincerely held religious belief.
On October 25, 2021, the Equal Employment Opportunity Commission ("EEOC") expanded its Technical Assistance providing further clarification as to how employers should address employee objections to employer COVID-19 requirements. Below is a summary of the EEOC's expanded guidance.
The EEOC, in its updated guidance, explained that employees must inform their employer that they are requesting an exemption based upon a sincerely held religious belief. Although employees do not need to use any "magic words" when making a request (i.e., words/phrases such as "religious accommodation" or "Title VII"), employees do need to notify the employer that there is a conflict between their sincerely held religious belief and the employer's COVID-19 vaccination requirement. As a best practice, the employer should provide employees and applicants with information about who to contact, and any applicable procedures used, to request a religious accommodation.
The EEOC further clarified that a religious objection may be made by an employee in regard to getting a particular vaccine and the employee's desire to wait until an alternative version or a specific COVID-19 vaccine brand is available.
Generally, an employer should assume that a request for religious accommodation is based on a sincerely held religious belief. However, if an employer has an objective basis for questioning either the religious nature or the sincerity of the employee's belief, the employer would be justified in making a limited factual inquiry and seeking supporting information. Employees may be asked to explain the religious nature of their belief and should not assume that the employer already knows or understands it. In addition, the employer may ask employees to explain how their religious beliefs conflict with the employer's vaccine requirement. If the employee fails to cooperate with the employer concerning an employer's reasonable request for information to verify the sincerity or religious nature of a professed belief, the employee risks losing a later claim that they were improperly denied an accommodation.
In assessing an employee's religious accommodation requests, employers should keep in mind that Title VII does not protect social, political, or economic views, or personal preferences. As it relates to determining whether an employee's belief is sincere, the EEOC explained that an employee's "sincerity" is largely a matter of individual credibility. The EEOC, in its expanded Technical Assistance, provided factors that either alone, or in combination, may undermine an employee's credibility that their religious belief is sincere. Those factors include whether the employee has acted inconsistently with the professed belief; whether the accommodation is a particularly desirable benefit that is likely to be sought for non-religious reasons; whether the timing of the request renders it suspect (e.g., it follows a prior request by the employee for the same benefit for secular reasons); and whether the employer otherwise has reason to believe the accommodation is not sought for religious reasons. The EEOC also published its own Religious Accommodation Request Form, available here, that it is using for its own employees to submit a religious accommodation request.
No one factor is determinative, and an employer should not assume an employee's belief is insincere because some of the employee's practices deviate from commonly followed tenents of the employee's religion, or because the employee adheres to some religious practices but not others. If an employee's objection to a COVID-19 vaccination is not religious in nature, or is not sincerely held, Title VII does not require the employer to provide an exception to the vaccination requirement as a religious accommodation.
The EEOC also reiterated that even if a belief is religious and is sincerely held, an employer does not need to accommodate where an accommodation would require an employer to bear more than a "de minimis" cost. When assessing costs, both direct monetary costs and the burden on the conduct of the employer's business – including the risk of the spread of COVID-19 to other employees or the public – can be considered. As the EEOC noted, courts have found undue hardship where the religious accommodation would impair workplace safety, diminish efficiency in other jobs, or cause coworkers to carry the accommodated employee's share of potentially hazardous or burdensome work.
However, the EEOC cautioned, in assessing undue hardship on an individual basis, an employer cannot rely on speculative or potential burdens. Rather, the employer should rely on objective information such as: whether the requesting employee works outdoors or indoors; works in a solitary or group work setting; has close contact with other employees or members of the public (especially medically vulnerable individuals); and the number of employees who are seeking a similar accommodation (i.e., the cumulative cost or burden on the employer).
The employer, when assessing whether exempting an employee would impair workplace safety, and therefore, would be an undue hardship, the EEOC explained that an employer may consider a number of factors including, but not limited to, the type of workplace; the nature of the employee's duties; the number of employees who are fully vaccinated; the number of employees and nonemployees who physically enter the workplace; and the number of employees who will in fact need a particular accommodation. An employer may not assume that many more employees may later seek a religious accommodation to the vaccine as a basis for claiming undue hardship. Rather, the employer may consider the actual cumulative cost or burden of granting accommodations to other employees.
An employer, when considering an accommodation, does not have to provide an employee's preferred accommodation if other possible accommodations would eliminate the religious conflict. Although the employer should consider the employee's preference, it is not obligated to provide it. If the employer does deny the employee's proposed accommodation, the employer, as a best practice, should explain to the employee why their preferred accommodation is not being granted.
An employer's obligation to provide a religious accommodation may evolve over time. Specifically, an employer that previously granted a religious accommodation may discontinue the accommodation if it subsequently poses an undue hardship due to changed circumstances. Similarly, an employee's religious beliefs may change over time leading to a discontinuation of an accommodation or even a different accommodation being appropriate.
For more information on this guidance and additional vaccine mandate updates, register for the webinar, COVID-19 Vaccination Mandate Updates and visit our resources page here.
ADP Compliance Resources
ADP maintains a staff of dedicated professionals who carefully monitor federal and state legislative and regulatory measures affecting employment-related human resource, payroll, tax and benefits administration, and help ensure that ADP systems are updated as relevant laws evolve. For the latest on how federal and state tax law changes may impact your business, visit the ADP Eye on Washington Web page located at www.adp.com/regulatorynews.
ADP is committed to assisting businesses with increased compliance requirements resulting from rapidly evolving legislation. Our goal is to help minimize your administrative burden across the entire spectrum of employment-related payroll, tax, HR and benefits, so that you can focus on running your business. This information is provided as a courtesy to assist in your understanding of the impact of certain regulatory requirements and should not be construed as tax or legal advice. Such information is by nature subject to revision and may not be the most current information available. ADP encourages readers to consult with appropriate legal and/or tax advisors. Please be advised that calls to and from ADP may be monitored or recorded.
If you have any questions regarding our services, please call 855-466-0790.
ADP, Inc.
One ADP Boulevard, Roseland, NJ 07068
adp.com
Updated on October 29, 2021