Go Where the Talent Lives: A New International Hiring Strategy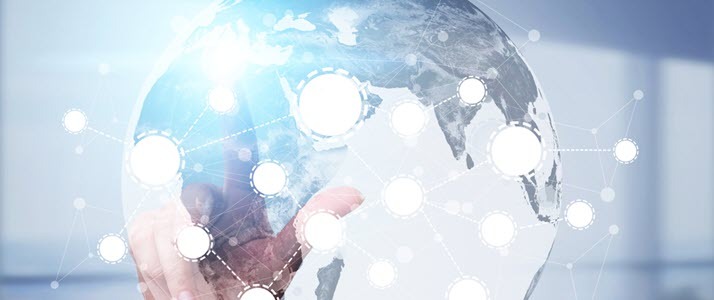 Recent events reveal a prime opportunity for businesses to continue to hire the best and the brightest, but they must go where the talent is.
A tried-and-true way to stay competitive? Hire the best talent. For many U.S.-based companies, this means they must look beyond borders to source the most qualified candidates. McKinsey estimated that in 2020, European and American companies will need 16 to 18 million more college-educated candidates than will be available.
To fill the ranks with specialized professionals, many companies use visa programs like the H-1B to bring top-tier global candidates to their headquarters in the U.S. With this strategy, they build a highly educated workforce and maintain a centralized talent management structure.
But what happens when COVID-19 makes global travel difficult, dangerous, or in some cases, impossible? What happens when governments scale back the policies businesses depend on for international talent acquisition? What happens when workers' perspectives on building a life around their work location shift and remote flexibility becomes not just the norm, but a necessity?
Recent events reveal a prime opportunity for businesses to continue to hire the best and the brightest, but they must embrace a shift in perspective and a new strategy: hire where the talent is.
Bringing Global Talent to the U.S. Can Present Challenges in the Current Climate
Though COVID-19 has changed the way many companies approach international talent acquisition, other factors have also played a part.
Programs like the United States' H-1B talent visa allow companies to sponsor highly-educated professionals for specialized occupations, hiring and bringing them to the U.S. upon visa approval. But, as demand rose, the acceptance rate for first-time applicants has plummeted in recent years. Applicant denials went from six percent in 2015 to 21 percent in 2019.
In June 2020, a halt to H-1B visa applications was announced. All applications in progress were put on pause, as were visa renewals and extensions.
A Paradigm Shift with a Large Ripple Effect
In addition, employees' perspectives on how and where they complete their work is changing rapidly.
Pew Research Center reported that only seven percent of U.S. workers regularly worked from home before COVID-19. Now, two-thirds of U.S. employees are working from home, according to SHRM's COVID-19 Business Index.
For some, going back into the office will happen, albeit gradually, but for others, it's no contest – remote is here to stay. Gartner research shows that 74 percent of companies expect at least some of their workforce to continue working remotely.
Will Business Hiring Strategies Change?
If location is not a factor, wouldn't a company prefer the best person in the world for the role? A decentralized talent acquisition strategy not only makes this possible, it opens doors for businesses with potential expansion plans already on the horizon. Talent on the ground could provide a seamless runway to further market expansion in the region.
Movement may be restricted, and traditional talent acquisition avenues constrained, but it doesn't have to be a setback. Following the talent may prompt innovation and opportunity, helping companies build teams that are competitive on a global scale.
3 Ways to Make Remote Global Teams Work for Your Company
For businesses just beginning to build a remote hiring strategy, there are plenty of challenges involved. How do you make the transition easier?
Find the right partners
The logistics of hiring across borders can be complex, so sourcing the right experts to support your company's compliant global operation is critical. Ensure there is adequate in-country knowledge surrounding finance, HR, legal, and tax matters to help navigate the unknown.
Reassess role-required skills
Recruiting top talent is essential to the success of any hiring plan, and even more critical when working cross-culturally and across time zones. Communication abilities and digital skills are vital, along with a proactive ability to operate solo when necessary if the new hire is first in a new region or time zone. Make the screening and selection process easier by identifying the must-have requirements early.
Expect and embrace cultural differences
Diverse perspectives make companies great when new ideas are welcomed and encouraged. Invest in cultural training for both managers and team members to improve integration, and work to create time and space for bonding with and learning from international employees.
Learn more
Globalization Partners, an ADP Marketplace partner, enables companies to quickly and easily expand internationally across six continents and 187 countries. Their Global Employer of Record (EOR) solution allows companies to hire employees in as little as a few business days.
ADP Marketplace is a digital storefront designed to help employers create HR ecosystems for their companies using solutions from ADP and leading third-party partners, enabling companies of all sizes to extend the value of their workforce solutions seamlessly across their entire organization via a secure, single-sign-on process.