COVID-19 Has Changed a Lot — But Not the Need for Voluntary Benefits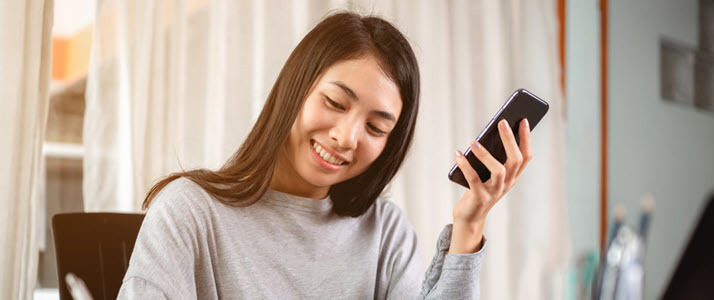 In this article, ADP VP of Strategic Advisory Services Sushma Tripathi explores three urgent reasons why voluntary benefits must remain a priority for employers through COVID-19.
One of the most prominent and enduring changes the workplace will experience as a result of COVID-19 is the expanded role of the human resources practitioner. HR executives are now responsible not just for compensation packages and benefits but also for organizational culture, employee morale, safety and more.
Unfortunately, this bigger role doesn't come with more hours in the day. That's leaving today's HR executives burdened with the perennial demand to do more with less, even as they face the same personal stresses as the rest of society.
HR executives in this position don't have a lot of free time and are increasingly more inclined to cut initiatives that require a lot of manual effort for little perceived reward, such as voluntary benefits. But there are urgent reasons why voluntary benefits are more important than ever and why they should remain a key retention strategy for employers who want to attract and retain the best talent.
Building Organizational Culture
Ask any benefits professional with a SHRM certification — there's no benefits program called "flexibility." Yet low- or no-cost benefits, such as a flexible schedule, can play an important role in showing employees that an employer understands and supports their life circumstances. In fact, one 2019 survey by Flexjobs found that 80% of employees surveyed would be more loyal to their employers if they had flexible work options.
Especially as employees struggle to maintain high levels of performance during the stress of COVID-19, these benefits can have a real impact on organizational culture. Voluntary benefits can provide meaningful choice to employees, meet the needs of a diverse workforce and help employees maintain their financial well-being. All of these are critical, culture-benefitting outcomes for employers and employees alike.
Minimizing Expensive Rehiring and Retraining Costs
For many HR executives, the question of cutting voluntary benefits comes down to a question of time: If voluntary benefits represent a time-consuming and burdensome task and only a small percentage of employees use them, it might make sense to let go of those benefits. Instead of cutting those benefits, however, HR could simplify the process with a benefits administration partner, which would be more appreciated by the employees who use the benefits and really need them.
"In planning how much it costs to maintain a voluntary benefit, employers might forget an important part of the equation: that it is expensive to rehire and retrain employees with certain skillsets," says my colleague, Virginia Neiswender, Senior Council at ADP. "Even if there is only a 10% take rate on a voluntary benefit, that still represents a significant portion of your employee base you would need to replace and retrain if they were to leave."
Serving a Remote Workforce
The widespread adoption of remote work also underlines the importance of flexible voluntary benefits. Remote workers today could be operating from anywhere — they might return home to be closer to friends and family, relocate with a spouse to a safer location or decide to stay put. Because voluntary benefits are often provided by large carriers across multiple states and jurisdictions, employees can still personalize their choices to access benefits where they need them.
One important example of this might be an employee who needs to access their eldercare benefit for a live-in family member after moving to a different state within the United States. With access to flexible and customizable voluntary benefits through their employer, the employee could easily find eldercare within the state and move forward without being bound or restricted to the service provider they used before. Their benefits would travel with them.
Strengthening Your Employer Brand
It's been a year of turmoil and uncertainty, but that only underscores the continued need for employers to support their employees with voluntary benefits. Employers must now contend with the pressure to retain employees through a challenging time as well as the fact that their actions are very public. In such times, it's important to be as strategic as possible, because everyone — including past, present and future employees — is watching.
Interested in learning more about voluntary benefits? Don't miss ADP's on-demand webinar, "Workplace Spotlight: Your Benefits Administration During Challenging Times."